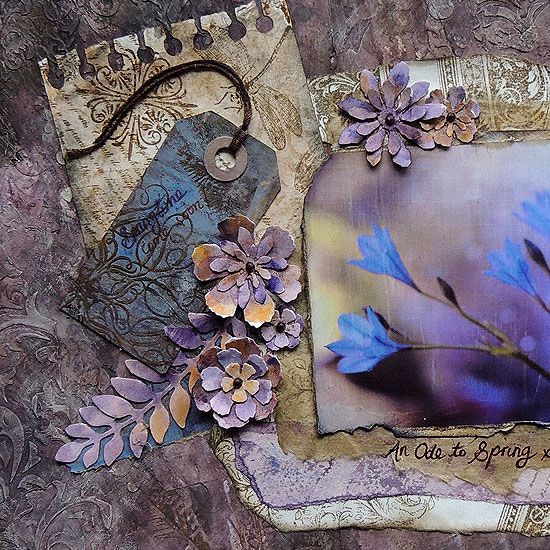 I decided to take a break from the jewellery side of things this weekend. The hubby was bogged down under a pile of academic stats and figures, which left me at a loose end. I interpreted this as time for fun in the studio!
I have made a cool storage chest for my newly acquired Ink Sprays and Mists. It's all shiny and black at the moment , and in desperate need of a makeover. I want to give it a kind of heavily textured faded grungy wallpaper look, but I needed to make some practice samples first. So that was what I was supposed to do, but instead I turned to my art journal and got a wee bit invested in constructing this art journal page lol. It started as a grungy wallpaper background in purples, browns, blues and greens....then it transformed as the weekend progressed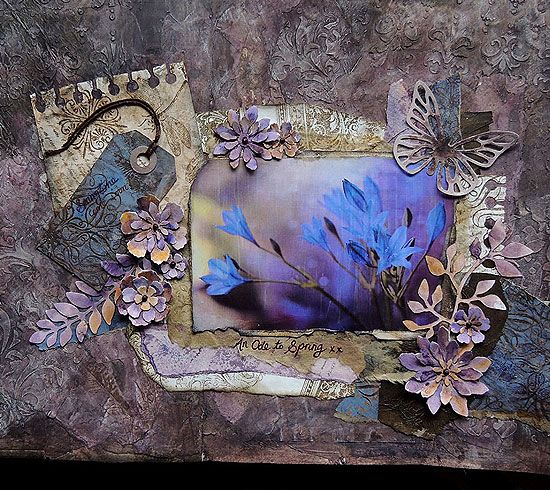 I used papers I'd printed ages ago, using the fabulous Gelli Plate. I find having a good printing session to be fun and therapeutic, and ultimately really useful. I just use "copy" paper, it's cheap and cheerful - I have a stack of these printed sheets waiting for me to use. The mood struck me to use a blue-purple print and matched it with this photo from the photographer
Kasia
Pietraszko
The background was made from layers and layers of papers scraps, with gesso, acrylic paints and stencilled modelling paste. I think it does look like grungy wallpaper, so I am happy with that at least. I am still unsure about the overall composition, I got bogged down with too many options! I covered my table with stamped papers, brown paper bags, die cuts etc and became overwhelmed ...ultimately I came up with this Ode To Spring
I haven't posted up other art journal pages on this blog for some reason?! I really should pop them on here, as it is a brand new thing I have been getting into this year and would like to catalogue my efforts somewhere other than on my Facebook page lol...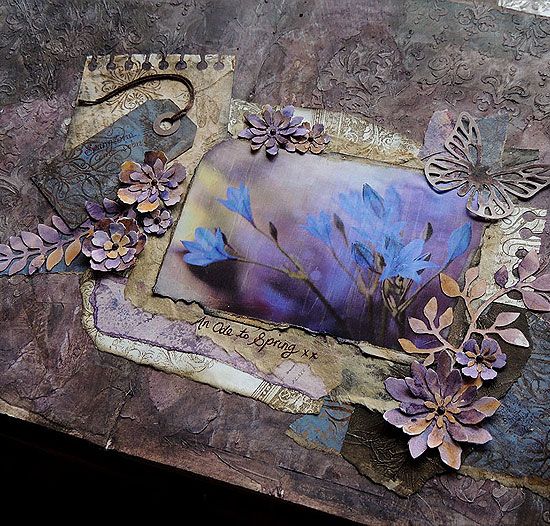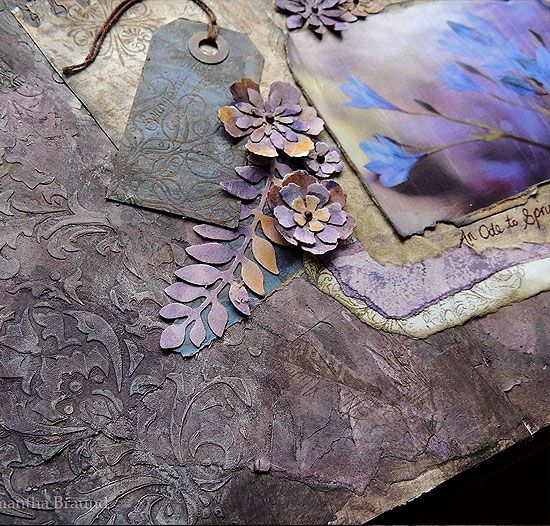 EDIT - I've amended the post to include images of my Art Journal cover, and a few pages :) I only got the journal in mid December last year, as a present, to channel any anxieties and nervous energy into...I carved my own Blackletter style stamp for the cover, and the rest of the pages shown are inspired by xmas and the hubby. Anyway, I hope you like these snapshots :)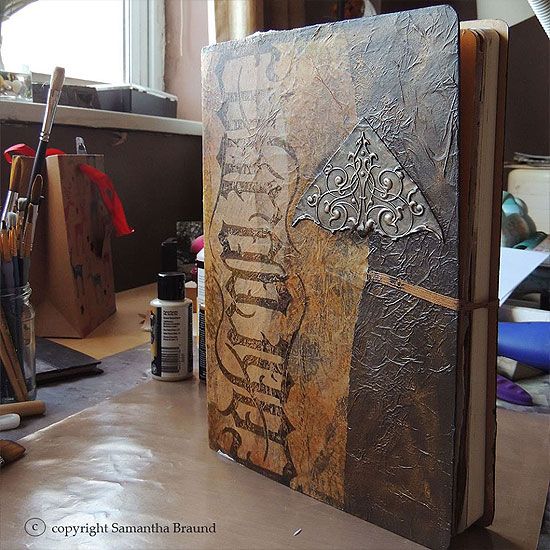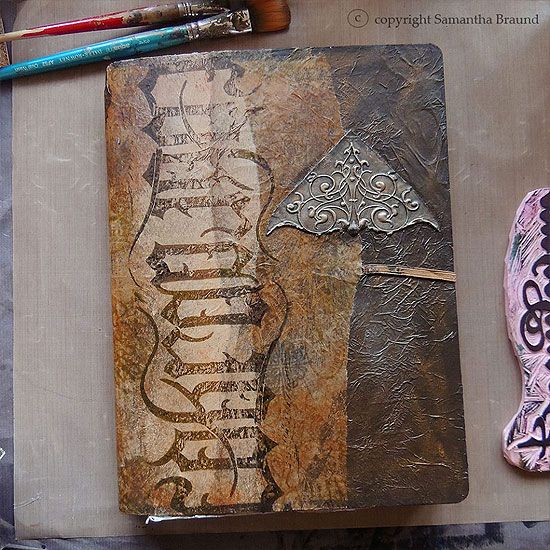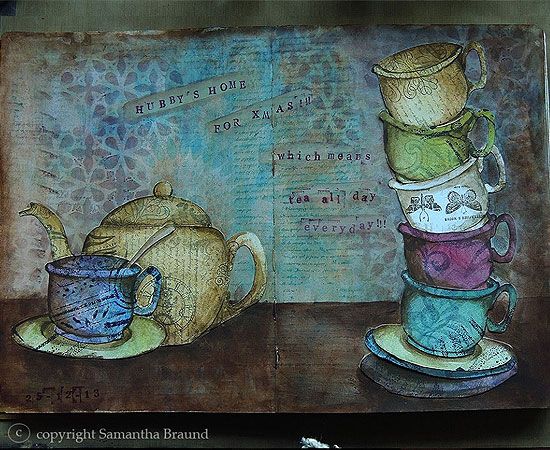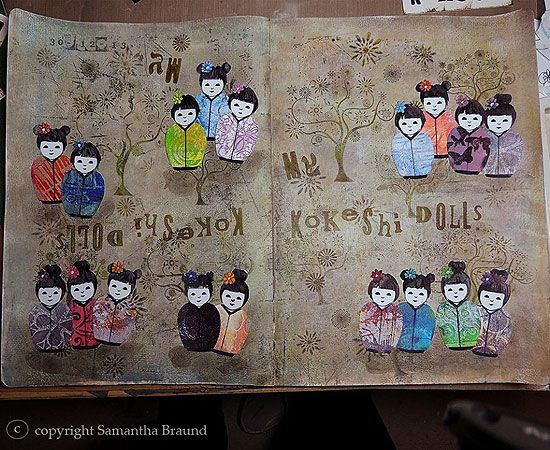 Thanks so much for stopping by xx
I entered my Ode To Spring Art Journal Page into :-
"Anything Goes With Twine or String" Simon Wednesday Challenge Blog
Country View Challenges February "Painty Pleasures" Challenge #12
Samantha Braund