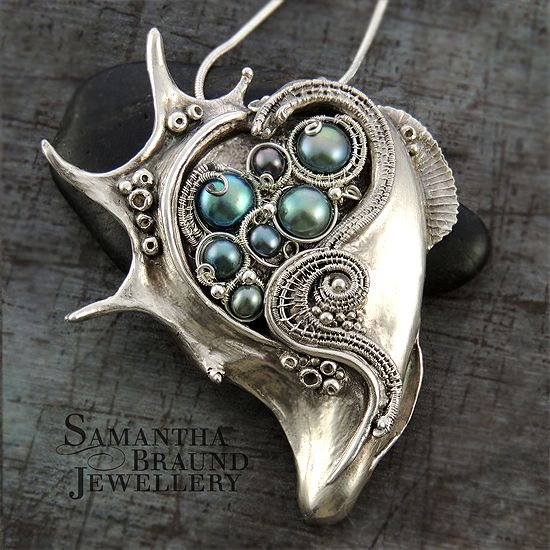 (Turquoise Freshwater Pearl and Fine Silver Spider Conch Necklace)
I have been trying to find different ways of photographing my jewellery, especially the more ornate organic looking sculptural pieces for the shop. As mentioned in the last couple of posts, I have been experimenting a lot with stone backgrounds, and black, white and grey gradients. However, the hubby brought home my favourite new photographic props, and who would have thought it would come in the form of smooth black pebbles lol. I stacked them in a Feng Shui zen stones kind of fashion, and lay them on a bit of distressed wood, and Voila! Gorgeous pictures! (if I say so myself.....)
So I've spent most of the weekend re-photographing old work including the rather ornate Spider Conch Necklaces, well the Green and Blue pearl ones, and they have turned out really well. I think it's the organic more natural setting that works, and the surrounding muted tones are unobtrusive to the eye, allowing the focus to rest on the jewellery. They really seem to pop, even when shrunk down to smaller thumbnails, which will come in handy for the shop I'm sure.I have bombarded my Facebook jewellery page with multiple of these pics in all my excitement, and they have proven popular, so I think it was all worth the effort.
Speaking of Facebook, I clicked one of those new shiny "Boost the post" buttons to see what it would do. I chose the little Bridal Coral Drops post to promote, it's still running, and has generated a bit more interest, so it might be worth doing more ads etc in the future . Anyway, after all that photoediting and promoting, and dealing with all the new queries and notifications, I feel it's time to get back to creating another piece. I have a lovely Labradorite gemstone that is too large and irregularly shaped for metal clay but would suit Wire sculpting....so that will be occupying the next few days :)
Enjoy all the pebble photos.....
(Green/Gold Freshwater Pearl , Fine Silver Spider Conch Necklace)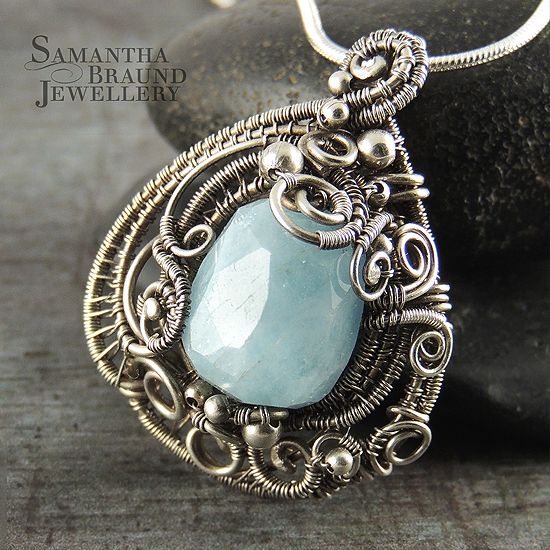 (Blue Aquamarine Nugget, Sterling Silver Mermaid Amulet)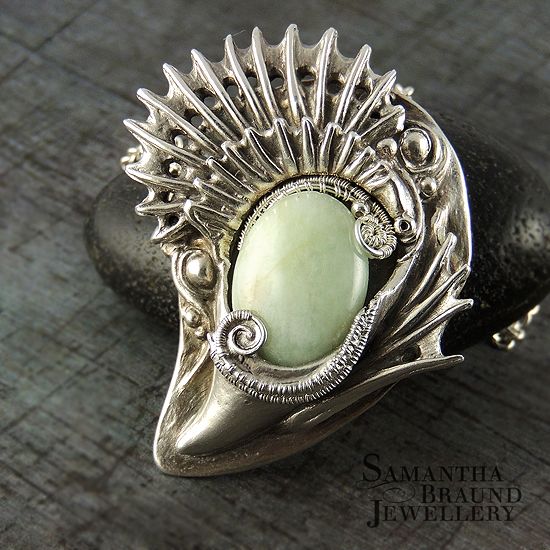 (Serena - Green Aquamarine, Fine Silver Mermaid Amulet)
(Ebb and Flow Necklace I - Copper freshwater Pearls , Fine Silver)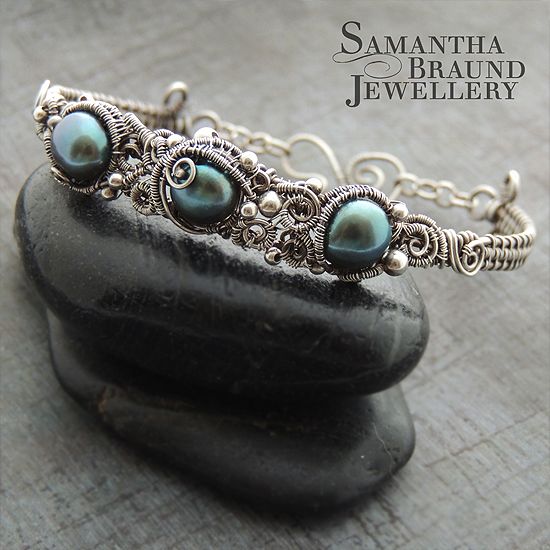 (Turquoise Freshwater Pearl, Sterling Silver Barnacle Cuff)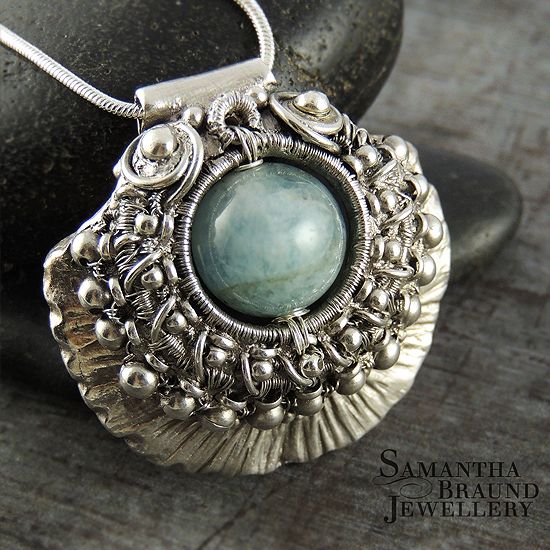 (Sea Urchin Necklace - Blue Aquamarine, Fine Silver)
Thanks for looking ...
Samantha Braund