This is the latest necklace I finished making today. It is the follow up piece in the Seafoam Collection, inspired by Hans Christian Anderson's Little Mermaid short story.
The first one
as you may recall contained Aqua Blue Chalcedony gemstones, this one contains White Chalcedony gemstones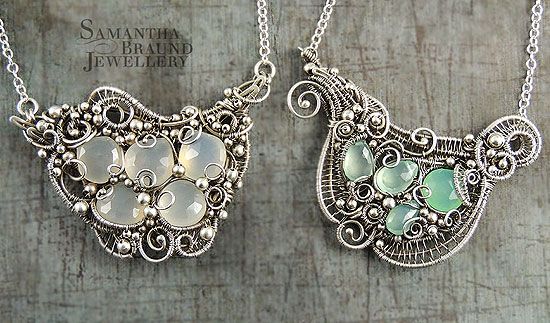 These gems arrived in the post a few days ago, and I was instantly captivated by the milky grey - white hues, and I especially loved the luminescent glow that seems to emanate from within the gems themselves. They reminded me of grey rainy skies with the sun peeping from beyond the clouds. I had to start making the necklace within two hours of opening the parcel! I used 5 of the gemstones for this piece, and tried to emulate coral and barnacles with my woven swirls and beads, to create a piece suitable for a Mermaid.
It was a tricky piece to photograph, I do have some high contrast images against a white background, but I personally prefer the grey against grey...for the shop I used a close up crop shot for the primary image. Anyway I am in love with this latest precious and may even anoint it the new "Queen of the Shop" (there is always one lol) . The hubby is very enamoured with this one too which kind of clinches it for me. It is strange though how much I adore colour, riotous bright hues all the way through to sombre darks, and yet my new favourite piece is such a watery, cloudy desaturated coloured piece...very ironic
I hope you love the rest of the views of this piece, which is already
in the shop
(I've been pretty efficient with listing lately, how unlike me lol)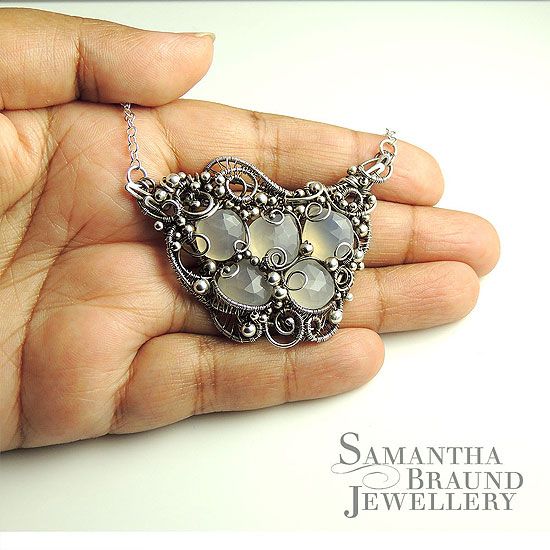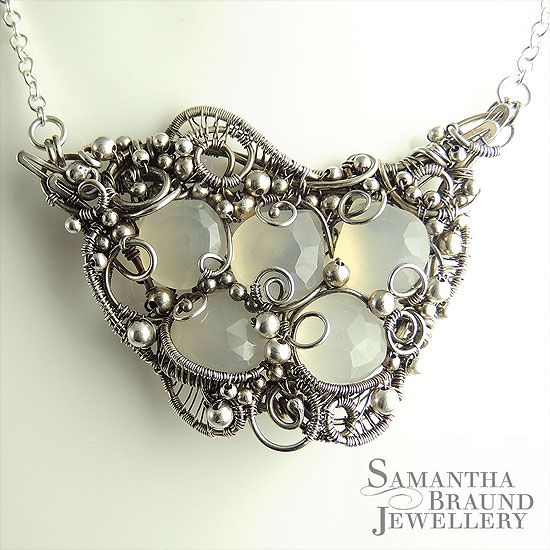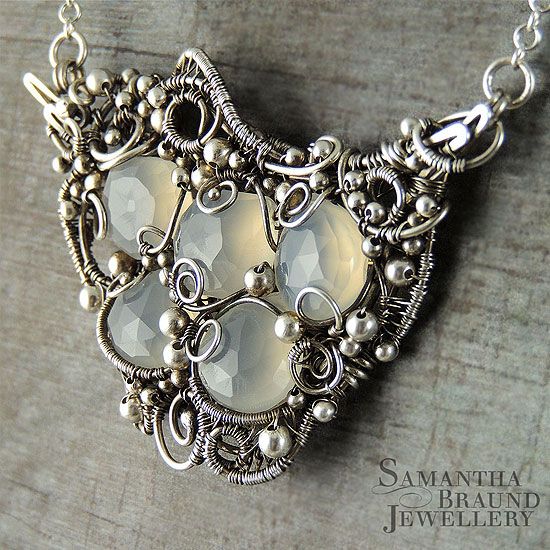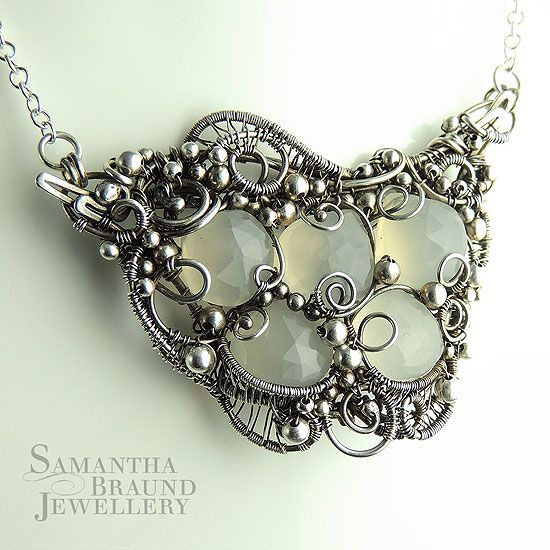 Thanks for stopping by :)
Samantha Braund