It has been a wonderful week of unexpected pleasures!
I managed to have a creative breakthrough, which is something that provides me with a sense of zen, like nothing else! It all started with Musetouch Visual Arts Magazine sharing my Art Journal (see below), on
their FB page
last week. If you follow the link you'll see that the response was amazing, the photo was liked over 2000 times, and shared over 700 times! I have never had such an ego boost for my work!
The truth is that I made the art journal as part of my Uni coursework - it was a Summer project they set before starting in 2012, to create a concertina style book. I patched the cover together in haste, using Polymer clay for the sculptural seascape elements, and over time completely forgot how I did it! I wonder if this happens to other artists too ... now I try to document my process, especially as I jump about from medium to medium so often. Well, as you can see I managed to work it out this week with my Seashore Chocolate Box :) Yay!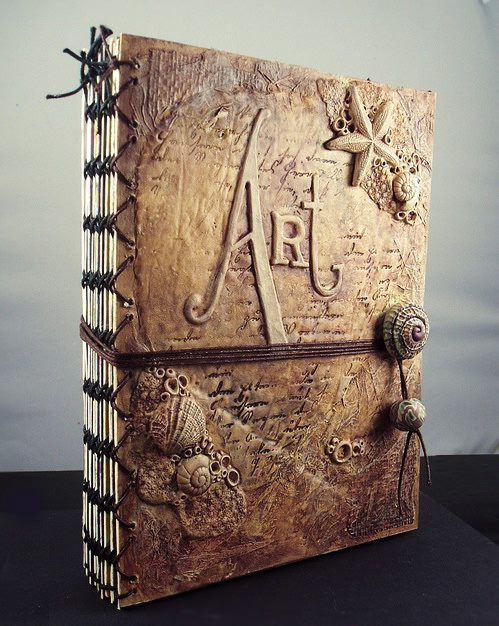 Original polymer art journal from 2012
The chocolate box is for a friend who had every faith I'd be able to recall my process and tried to allay my anxieties. She wanted a coffee table book or box, and I came up with a box construction, to store her chocolate mini treats that she gets out with the coffee.
It turned out better than I thought it would. I combined polymer clay elements, Decoart Modelling paste, die cut shapes and several washes of acrylic paint to create the Seashore on the box, and added her initial to top it off. I am definitely going to make more of these for the second shop, and will try out different themes too, although I do love my Shipwrecked, pirate treasure themes in all the media I work in !
The other unexpected thrill was this amazingly complimentary write up on my metal clay work in
The Polymer Arts magazine blog
. My Fine silver Purple Spider Conch Shell (see below) was featured and the author made connections between the piece and a human heart which was so insightful. It was such an honour to read, and they gave a flattering description of myself as a Multi Media Artist which did get me thinking about the way my work is developing. I cannot claim to be purely a jewellery artist that dabbles in mixed media on the side anymore, I think my condition is getting worse lol! I suspect the University course is responsible for freeing up whole other aspects of my psyche, allowing me to explore those themes in other media
I certainly tackle issues from the past and mental health issues etc through more traditional art forms. I wonder where it is all heading?! Well, I'll be back at university this year, and will make sure I sit down with my mentor there and hash it out ....anyway I will leave you with lots of different views of the Seashore Chocolate Box and will come back with more jewellery soon, I am sure :)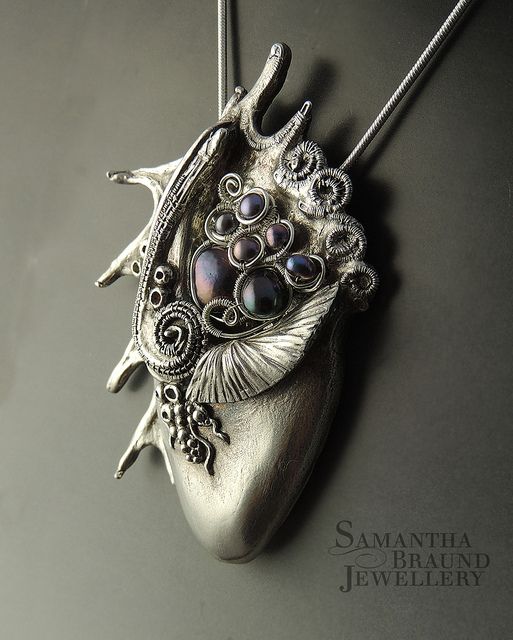 Purple Spider Conch Shell in fine silver, freshwater pearls and sterling silver
(I hope to get the conches into the shop soon)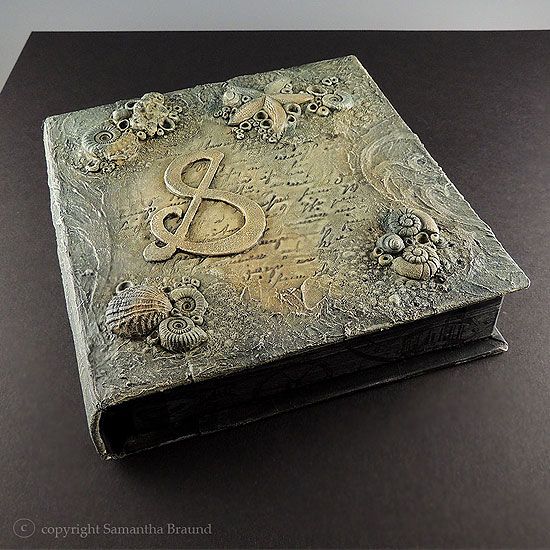 Seashore Chocolate Box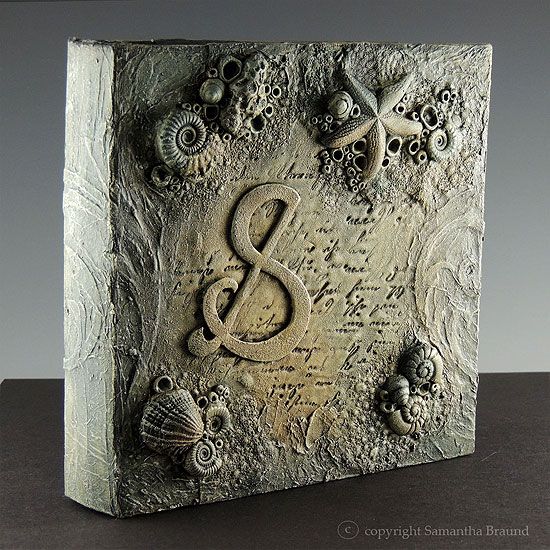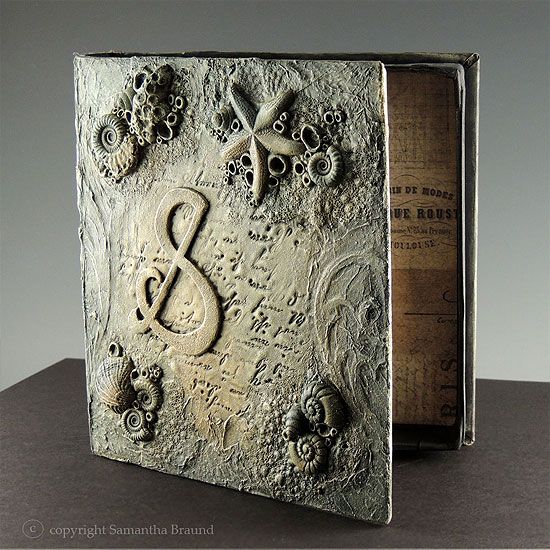 Box opened up - I used some distressed French script paper to line the box
Close Up Views ... I love those!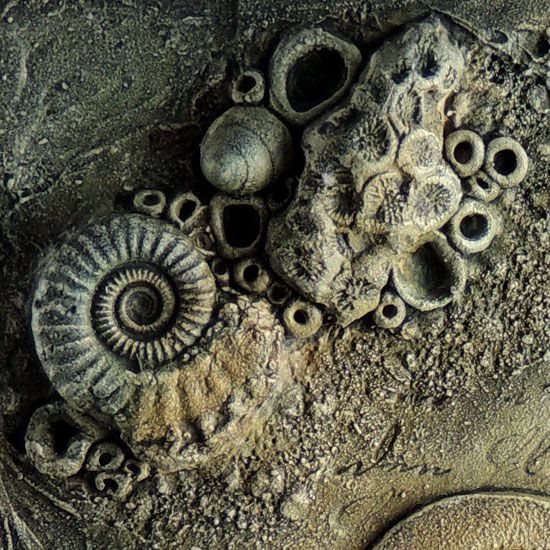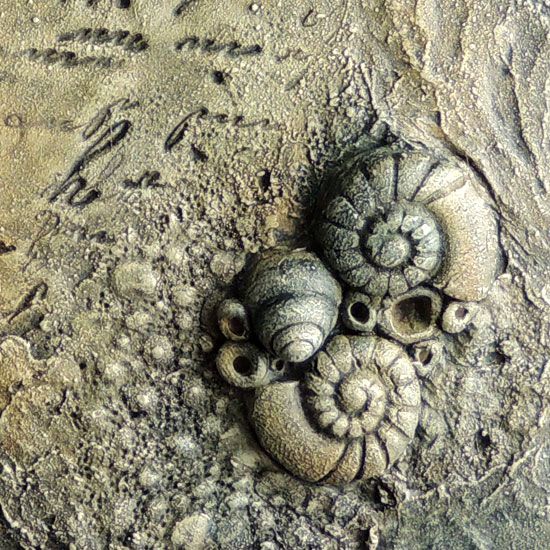 I added this piece into the following challenge:
Country View Challenge #12 "Painty Pleasures"
Thanks for stopping by
Samantha Braund