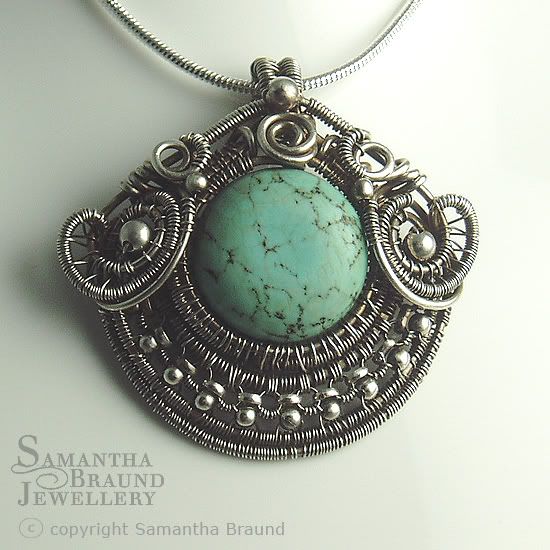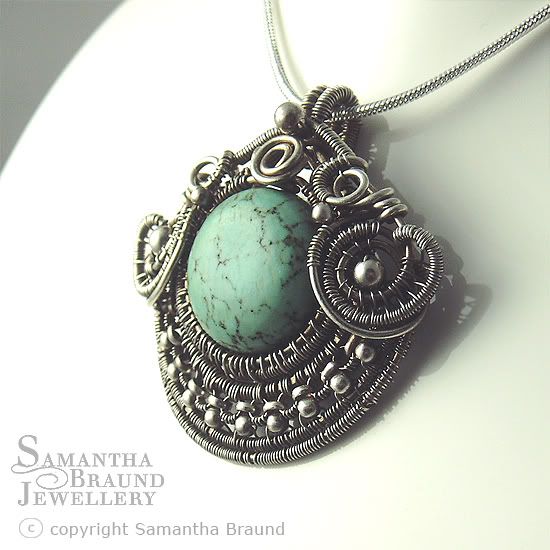 So it's show time again - my pieces will get their airing in a lovely glass cabinet at the Desire Jewellery and Silversmithing Fair this week.
This is one of the last pieces I made as part of the Mermaid Amulet collection. I love Turquoise (with silver or gold). I was watching that movie blockbuster "The Mummy" while making this, so it has taken on an Egyptian feel....
I really need to be careful about which movies I watch when I make pieces lol, thats how my Necronomicon took it's Giger Alien form etc...
Anyway, back to this piece, I don't usually do symmetry, but recent commission requests have forced me to revisit it, and I have enjoyed the process this time around.
Hope you like the piece as much as I do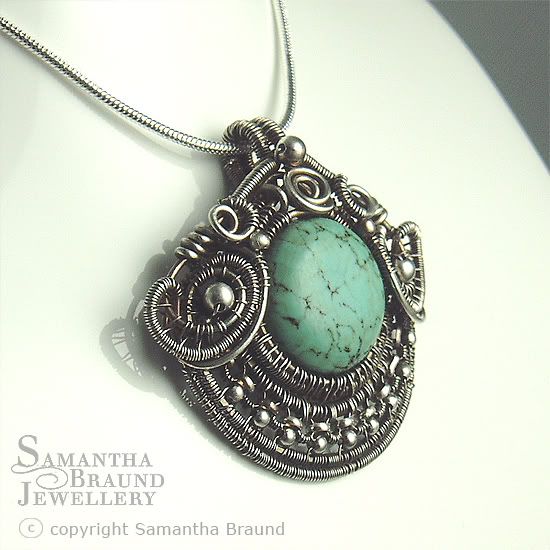 Samantha Braund