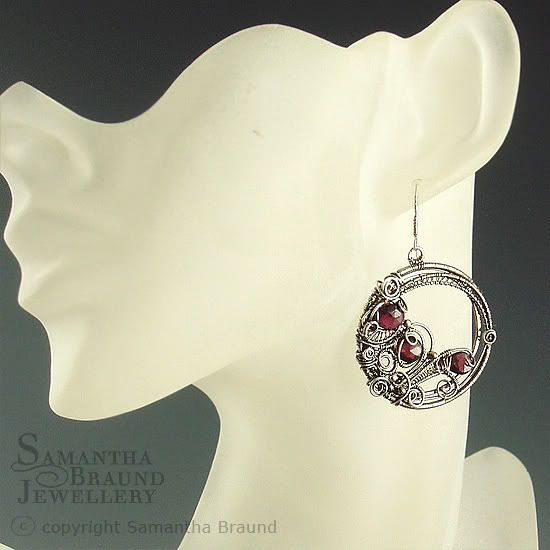 These are some images of a recent commission for a pair of Earrings. It's the first time I've ever attempted to make matching earrings, in the Gemstone Circle Collection style.
The challenge was to keep to the asymmetric organic freeflowing style, while mirror imaging the design in the other earring
It took me two attempts and was a real challenge lol. If they hadn't been requested I don't think I would ever have tried to do this, and I am incredibly grateful for this – I learnt so much in this project
Anyway, I hope you like the pictures - I tried out a resin bust in a light box as part of my photography experimentations, I love it! The acrylic material looks luminous when back lit through the lighting tent – a very inspirational prop isn't she lol?
The other pics include some taken in the backgarden with the earrings hanging off a little milk jug. The gemstones are rich coloured Rhodolite Garnets, sculpted in sterling silver
If you are interested in anything similar, it's best to contact me at mail@samanthabraundjewellery.com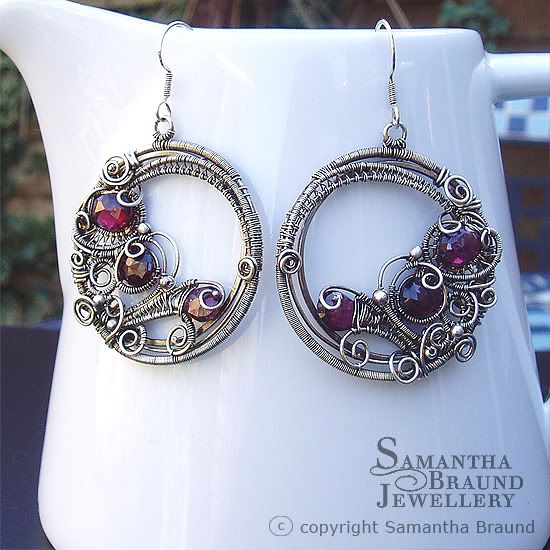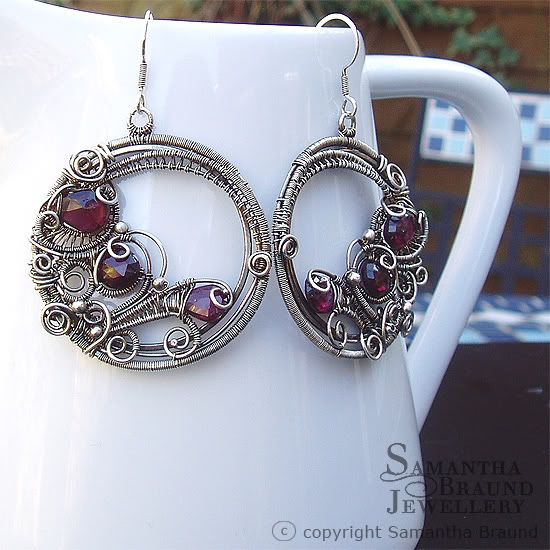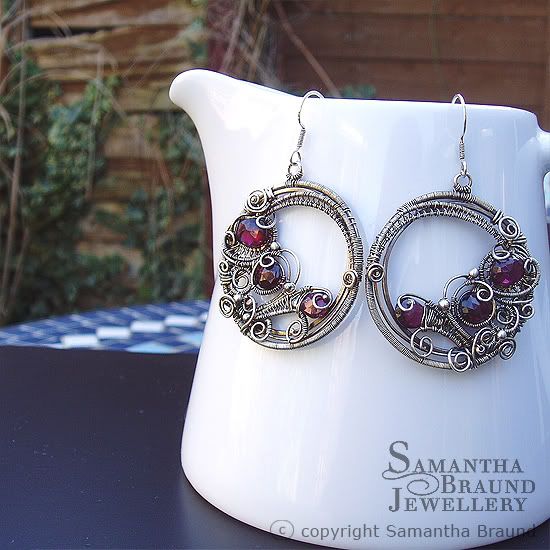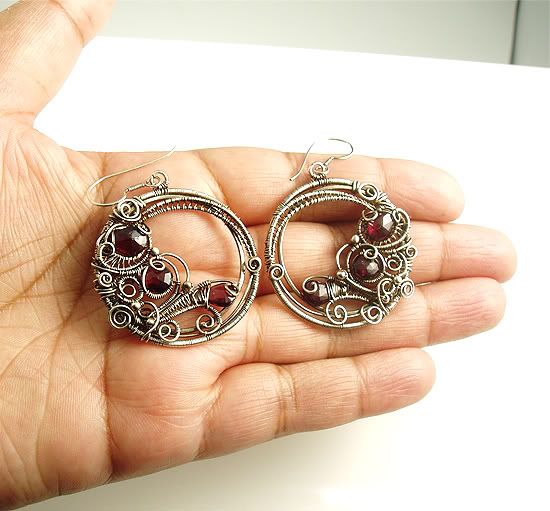 Samantha
Samantha Braund