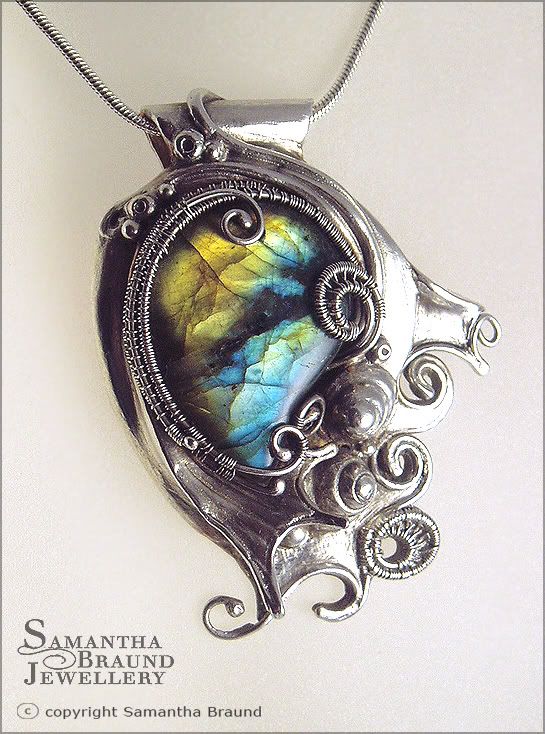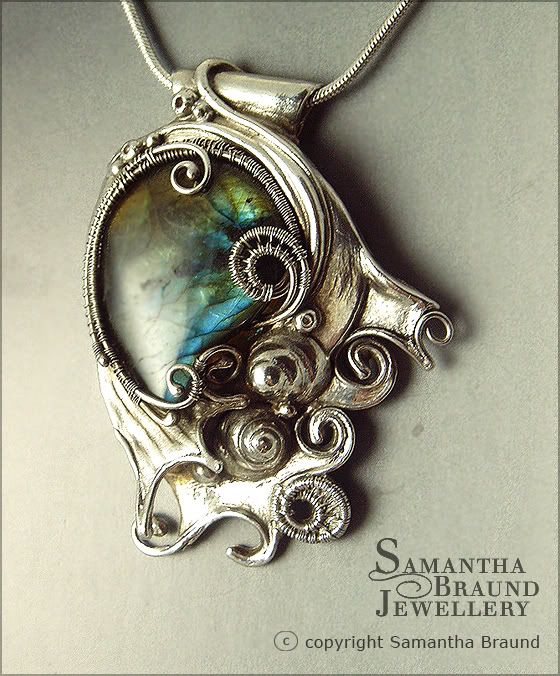 I'd wanted to create an organic pendant, inspired by the Coral reef, as part of my Shipwrecked Jewellery Collection (as seen
HERE
). The collection is based on the idea that precious art jewellery are marooned on shipwrecked vessels beneath the sea
Over time, barnacles, and other marine life settle and grow over them, creating new organic, part living, sculptures. These are in turn discovered by Mermaids, searching through the shipwrecks, for lost treasure.
I usually sculpt this collection in sterling wire, but I wanted to add another dimension to it, by fusing metal clay sculptures with the wire.
Below is my original sketch. I wanted to emulate hard coral, with those finite repeated patterns and arching forms, which I found wire weaving lent itself to. The fine silver clay was sculpted to create a chamber for the gemstone, and to create that flowing "fin", that gives the whole piece that sense of movement and directional flow. I think the fused wavy wire work on the right side , resembles turbelent water flowing around the coral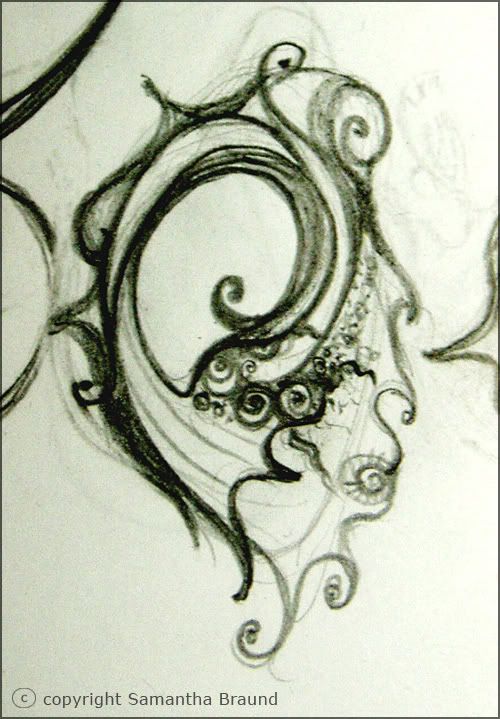 I then used fine silver to add the little organic embellishments such as the seashells.The gemstone is a flashy Labradorite (the same stone seen in an earlier post), it has proved to be very inspirational. The colors within it are unbelievably bright at times, with yellows, golds,greens and blues are captured within it.
Anyway, here are the rest of the photos, showing different views of the piece. I'm really happy with it, and am encouraged to do more sculptures combining wire and metal clay