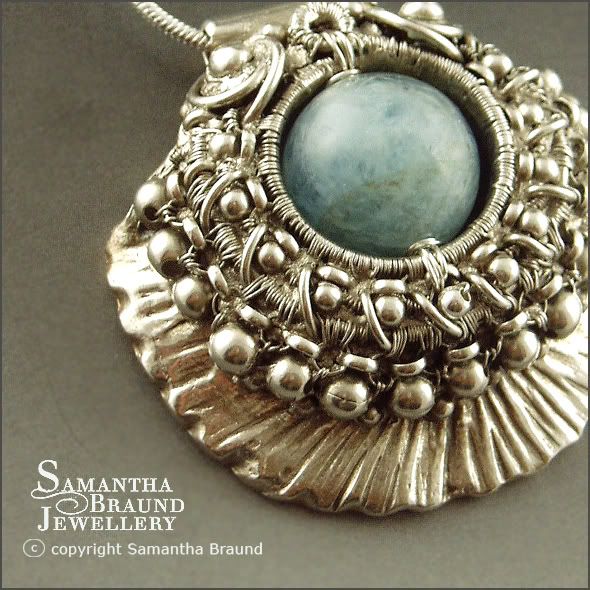 This is my new piece, which will be the start of another collection, as part of my ever growing Shipwrecked jewellery menagerie
This piece is inspired by the radial symmetry seen in Echinoderms, and in this case, Sea Urchins.
The dimension and intricacy is created from a silver wire sculpted element, I made first, which is incorporated and fused into the metal clay , to create the overall look
I have explored radial symmetry with my wire sculpted pieces before, like
this one
, but I'd never combined the two. I wasn't sure how it was going to turn out, being as metal clay likes to crack around wire, so I feel I played it safe a little. I'd like to have been more adventurous with the base, and created anemone like fronds lol, but I guess I'll bring those ideas into the rest of the collection
I have even included pics of the piece in my hand and of the back, which I never remember to do. Anyway you get a sense of the pendant's size, and can nag me about not decorating the back more lol.
So, so far for the show later in the year, I plan to have a collection of Sea Urchins, Spider Conches, and Labradorite Coral Reef Pendants. I think I'll stand there wearing a snorkel to blend in !!!