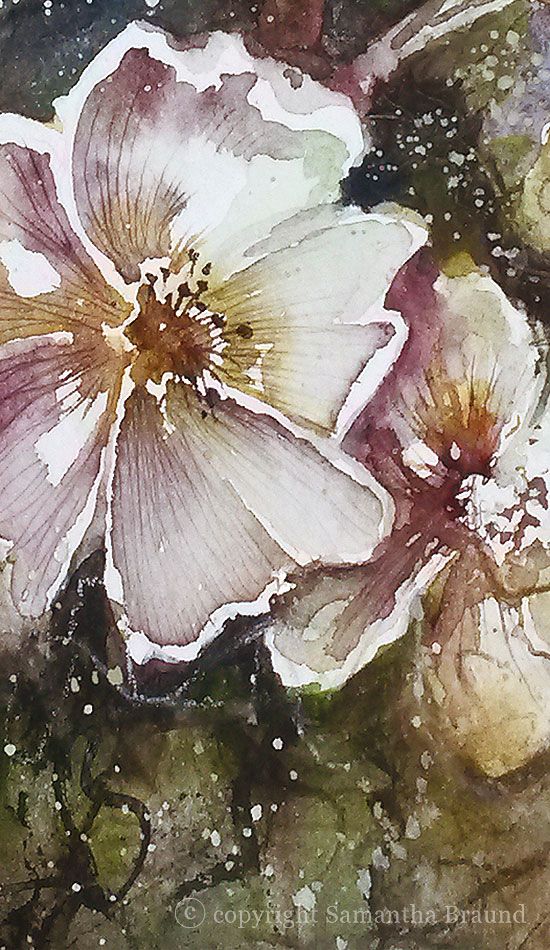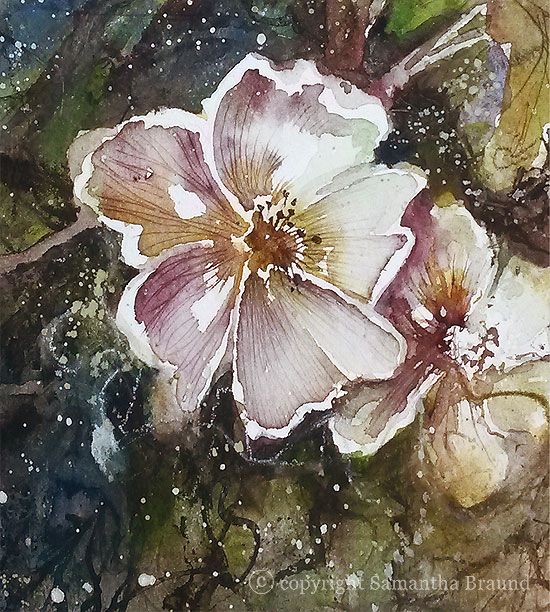 My shoulder rehab is continuing with it's up's and downs. I bounced back from my recent bout of problems to get back into the studio again within the week. I have been doing a lot of experimenting on scrap sheets of watercolour paper, which basically means me dripping and oozing paints, and inks and scraping at the pigments with scalpels, and twigs to try and get texture. I have also been playing with cling film and salt (the usual watercolourist's toys). So far I have learnt a lot, even if the result is a muddy puddle lol.
Today I decided to make a quick sketch of a couple of rambling rose blossoms weaving their way round a hedgerow (similar to before), then set about throwing paint around. I wasn't intending to make a painting and the focus was not on composition, but more about gestural mark making and texture. I went overboard in areas and of course things got muddy, but I continued to add splatters, and used twigs to drag the ink out, which helped a little. I am in love with granulation as a contrasting effect, but am yet to work out how to get consistently good results
Anyway, I think I am going to probably use more light sketching to provide me with a framework before experimenting next time. The blank paper has been rather intimidating and I have noticed I seem to need a focal point to bring out better results. Here's the result and some cropped views to show the mark making up close. I hope my shoulder doesn't act up tomorrow after a long day in the studio....oh well it's all part of the rehab process :) and I am starting to get more and more excited about the art shop (yay)
The whole piece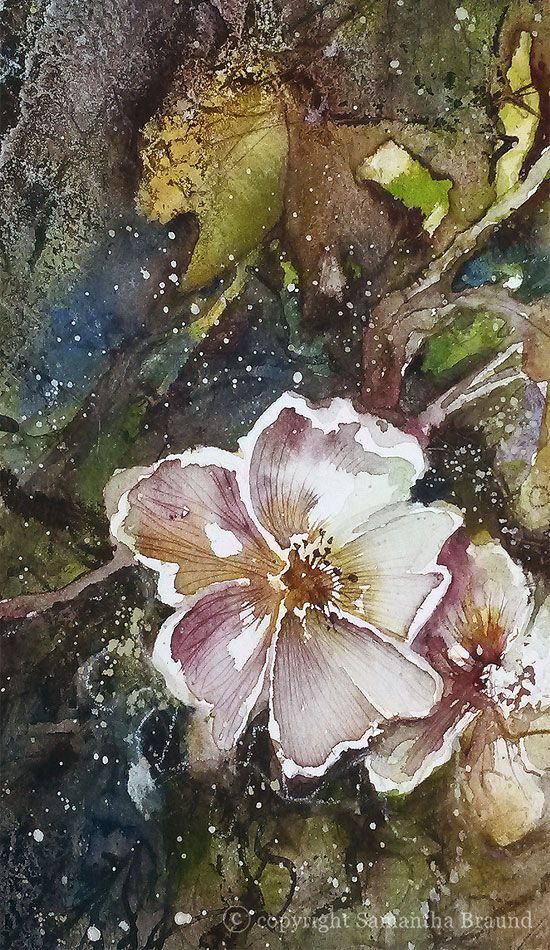 Twigs and splatters ...
Check out that granulation, baby (lol) !! (and negative space painting)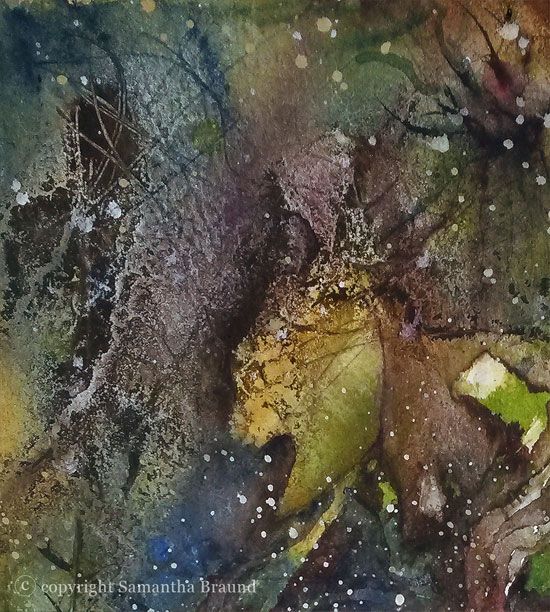 Watercolour pencil, intense crayon sticks ...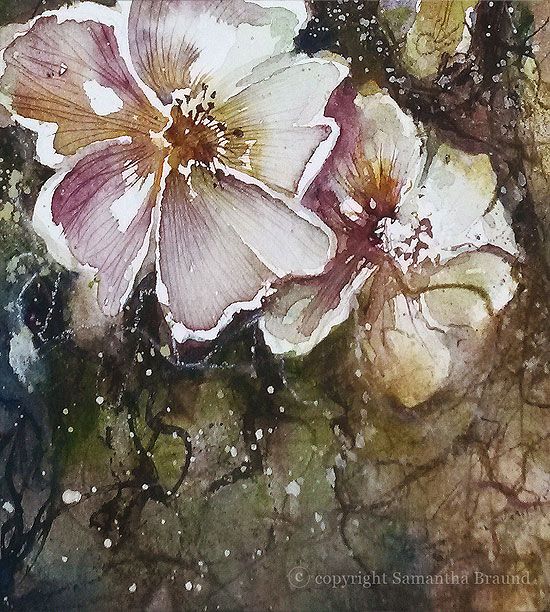 Thanks for stopping by
Samantha Braund