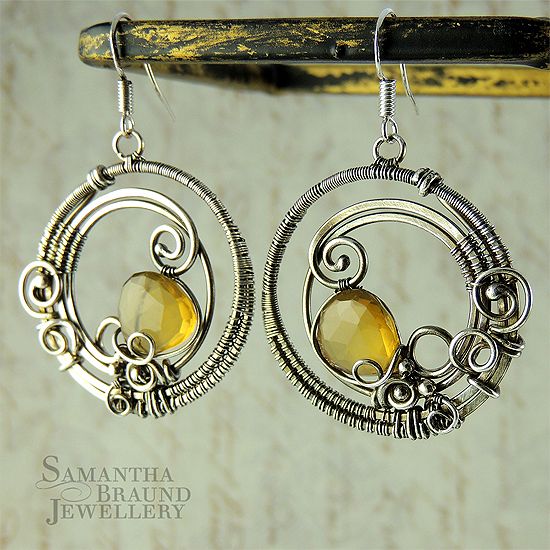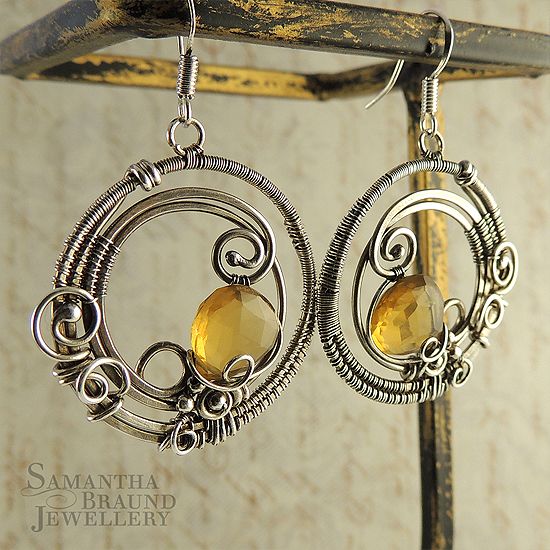 AAA Cognac Quartz Art Nouveau Earrings
I can't believe it has been almost a month since I last posted here. The shame of it all is that I have been a constant presence online, photo editing and listing new items in the shop, as well as making new pieces.
The Art Nouveau Cognac Quartz earrings (above) were such a rewarding challenge to create. I can admit to avoiding even attempting mirror image symmetry with my wirework - it is so much easier to do in metal clay lol. Yet, there they are, looking stunning dripping in "Gatsby Glamour" - I am totally chuffed to have been able to pull it off. I plan to make more, and am toying with the idea of making earrings based on my Bridal Coral Drop Necklaces too, as I have a kind of pattern to work from, so I will give it a go
As you can see from the Pirate's treasure chest of beauties below, there have been a lot of new additions to the
Etsy shop
. The complete Contessa Collection inspired by Countess Olenska from "The Age Of Innocence" novel by Edith Wharton, are in the shop now....the Queen of that collection (AAA Smokey Quartz gemstone one) has already been reserved, which is fabulous news.
Contessa Collection and Dragon's Eye Necklace
AAA Peridot Cubic Zirconia Dragon's Eye Necklace
Close up of Blue Aquamarine Contessa Necklace
There have also been a fair few sales too, which has been a lovely surprise given the usual Summer slump many of us sellers experience. Let's face it I'd rather be running around in the sea and the sand than internet shopping too lol....anyway inspite of the season, the various pieces below have all sold. I'm a very happy bunny lol
Next on the to do list is to continue listing my never ending backlog of pieces to the shop - I have the Holi Charms and the Spider Conch Collections to go in next aside from any new work. I will also be working on media experimentation for my new shops, which is really exciting and I will be sure to expand upon that here first :)
The
Free Earrings Giveaway
is going great guns too, there are less than 100 likes to go before the Prize draw will take place. if you haven't entered before now, it is well worth a look, the prize is a good one for such a giveaway... it has only been running less than a month, but I expect things will slow down a bit with Summer, which will give me a chance to work on the video for it!
So thats a brief synopsis of the latest goings on ... thanks for reading - even if I don't update here as often, my
Facebook Jewellery
page is always up to date, so you can find me there :)
Bridal Coral Drop (Turquoise freshwater Pearl)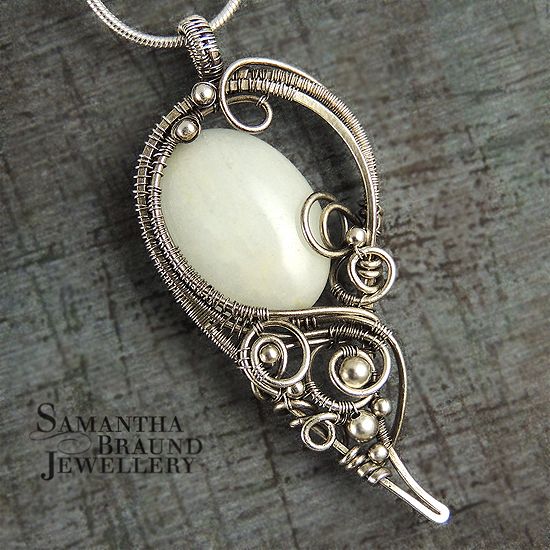 Selena - White Beryllium gemstone and sterling silver necklace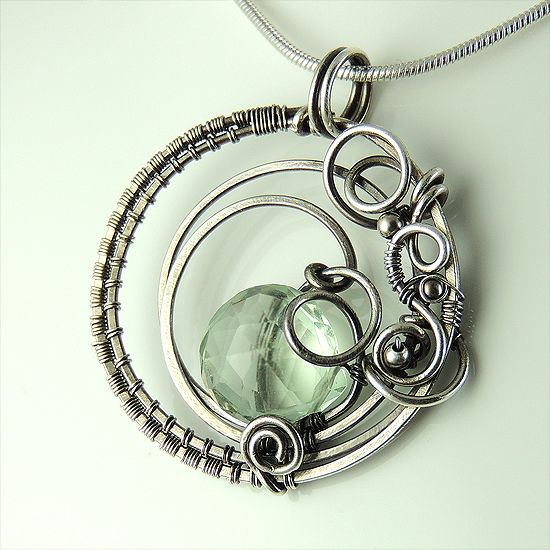 Green Amethyst and Sterling wirewrapped Necklace
Teal Blue Fluorite gemstone Boho earrings
Bye for now xx
Samantha Braund