I have had annoying appointments to deal with this week, which has meant not a lot of time to play. I really need to list the Holi Charm Necklaces (all 16 or 17of them!) into the shop next week. If I write it here I may actually do it lol!
I have however, managed to set aside a bit of time for more mixed media experiments. This time I decided to mess about with a small hardback pocket book, which had a shiny white plasticy looking cover - making it perfect for a makeover. I wanted to try to create some vines or tree root type elements , as I do love the organic look in every medium I work with. This time I used some very inexpensive craft brass wire, and sculpted armatures out of it. Then using masking tape and arcylic paints I managed to create the look I was after...the uni course had really helped me in this area - last term I was constantly using aluminium wire and newspaper to create built up mixed media paintings. ...but this is the first time I was able to make something like this on a book cover.
I cannot wait to develop this further...on my FB page friends have suggested that the book is fitting with a Halloween theme, or could be part of the Harry Potter universe. I'd love to try to make a viney sinewy wand or a Magic Secret Garden themed book. Anyway, before I get carried away with my rambling, I will leave you with extra photos and views the Twisted Tree Book and of my Pirate Captain's Shipwrecked Book cover I made last week.
I'll see you next week when I will back with photos of new jewellery pieces...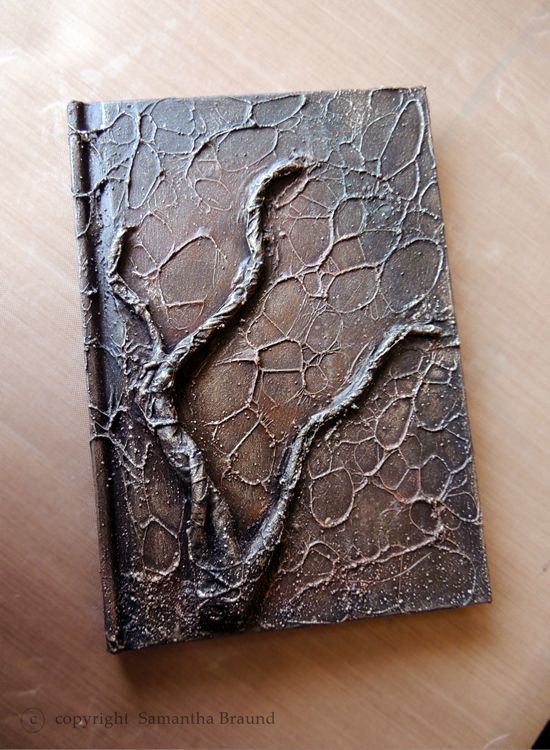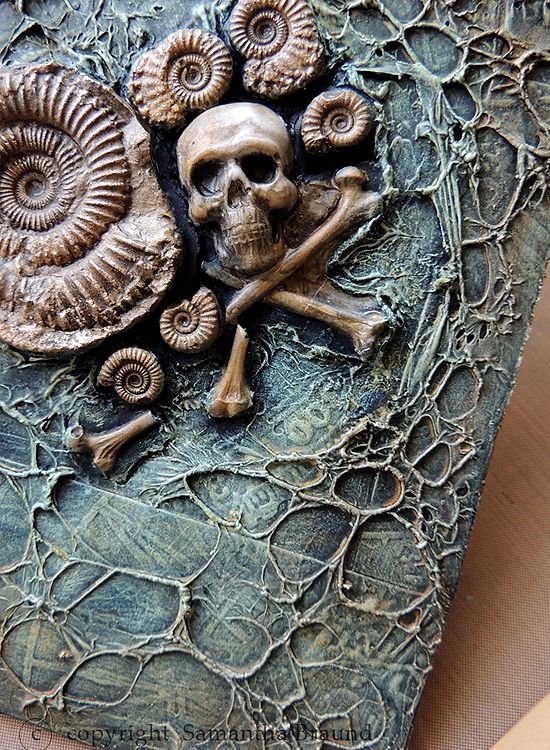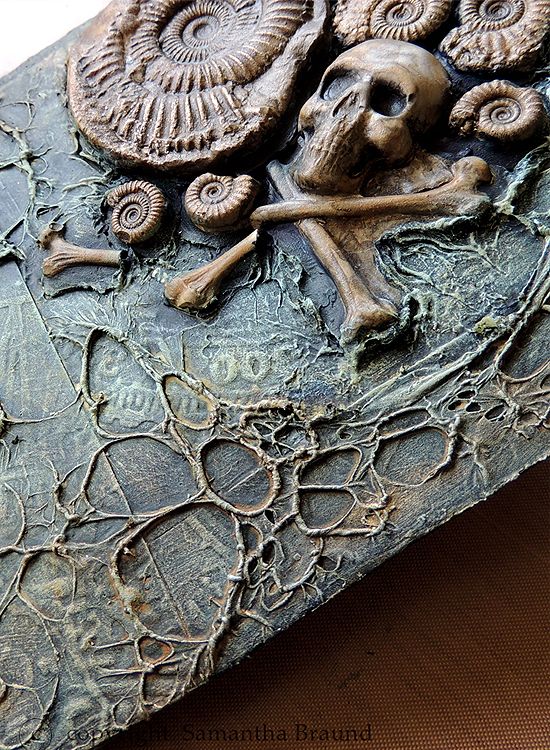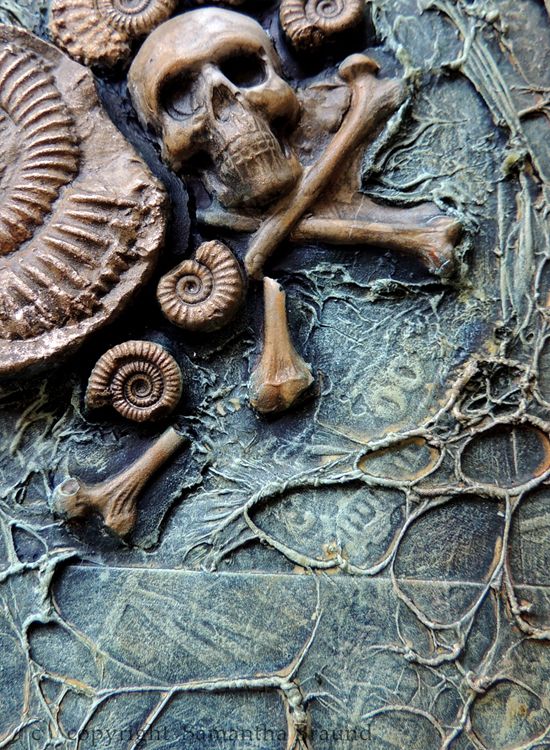 Samantha Braund