This is an image laden post so be warned !
This is the first piece of jewellery I've made since July 2013! After protracted illnesses and mixed media experimentation, I have returned to my beloved jewellery making lol. I chose this beautiful Rhodolite Garnet gemstone to make my comeback with.... I had bought this gemstone to make a follow up piece to my Lemon Quartz Dream catcher necklace I made last year. I love the Native American myths surrounding Dream catchers - I go into detail in my item
description here
Also the hue of the gemstone is such a romantic translucent pinky red that I felt it was very in keeping with Valentine's Day. I hope you like the photos ... I actually got my act together and listed it in the shop already too (follow the link in the paragraph above)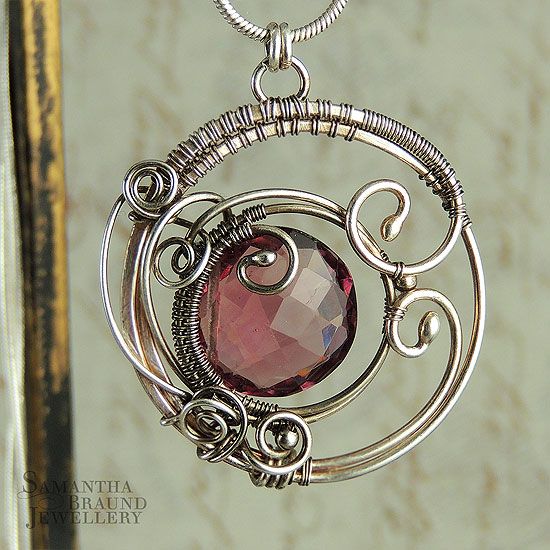 Here is the first piece in the series made in April last year. This is also still available in the shop at present , you'll find this piece
here
I am also very pleased to announce that I've made some wonderful sales over the last week or so. Necronomicon with it's rich Blue Topaz gemstone has been sold. I'm so happy about this, she is a real favourite of mine and has gone to a good home :) . Ariel's Voice III sold as well as a pretty dainty Rose Quartz necklace as seen below. I hope next week is as thrill inducing lol....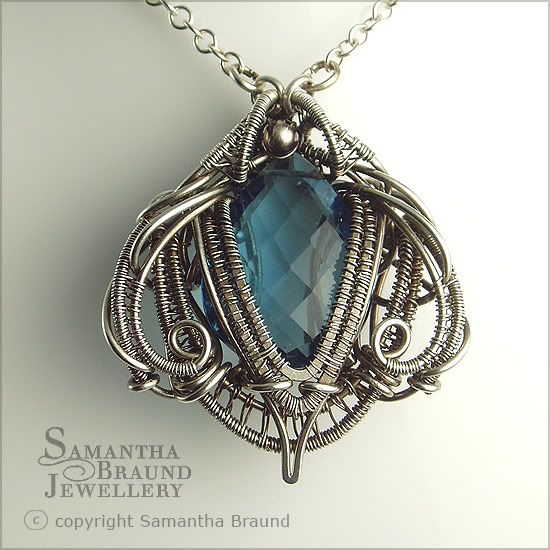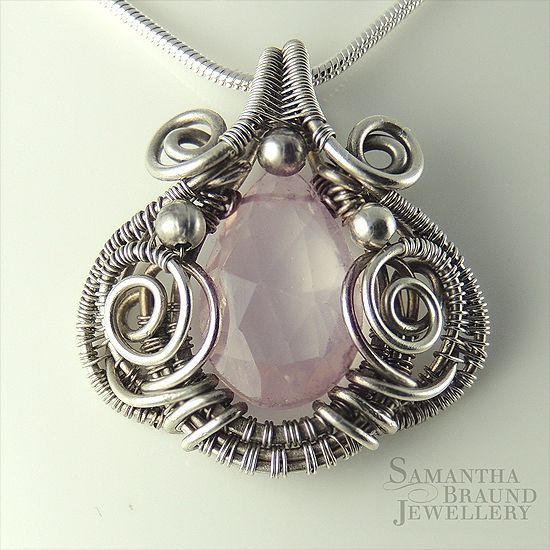 Samantha Braund