I'm ever so excited about my latest mixed media experimental work. I have finally made a start on Copper and Brass etching, which has been amazing fun!
I have also come up with a way of turning plaster into antiqued gold lol! Yes, I have achieved alchemy...Ok, not really, but I have achieved some really cool results
These are my first attempts at etching. I used Copper and Brass sheeting, and Ferric Chloride, using archival ink as a resist. The results are beautiful aren't they...I cannot wait to include them in my books or mixed media artwork.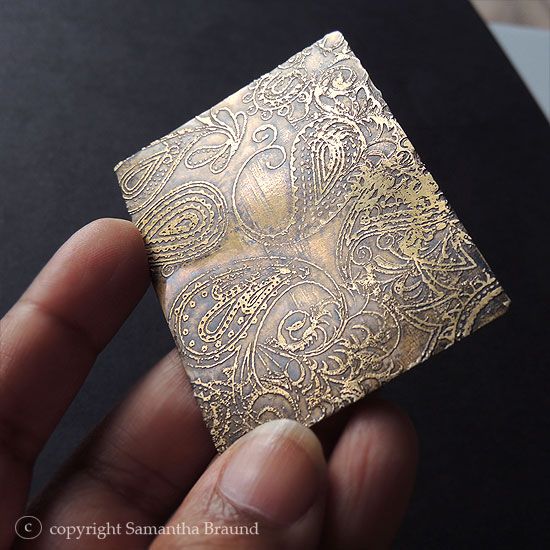 Etched Brass Sheeting with Paisely design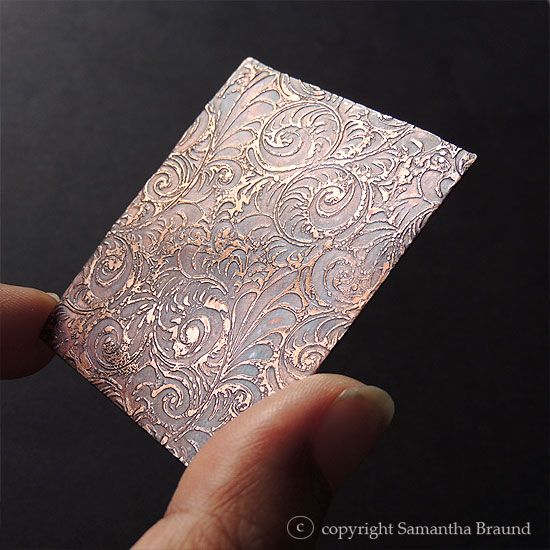 Etched Copper Sheet with Flourishes
The experiments with plaster came about through sheer "miserly-ness". I have no idea how everyone affords buying in metal components for each and every project they work on?
I had purchased steampunk brass stampings and Tim Holtz metal embellishments and dreaded them running out after use...so I thought I'd make moulds of them in silicone and attempt to cast them in plaster. I do use a plaster formulation that is slightly stronger than plaster of paris, as I find plaster of paris can be quite crumbly and not strong enough for the next stage of the process
The castings turned out really well as you can see...
The next stage involved using an inexpensive alunimium metal foil to cover the plaster forms. I then burnished the foil into all the nooks and crannies to highlight as much of the detail as possible. Then using acrylic paint I set about distressing the foil to appear like antiqued gold!
This is the skull and cross bones version I did, all ready to adorn a new pirate book or treasure chest!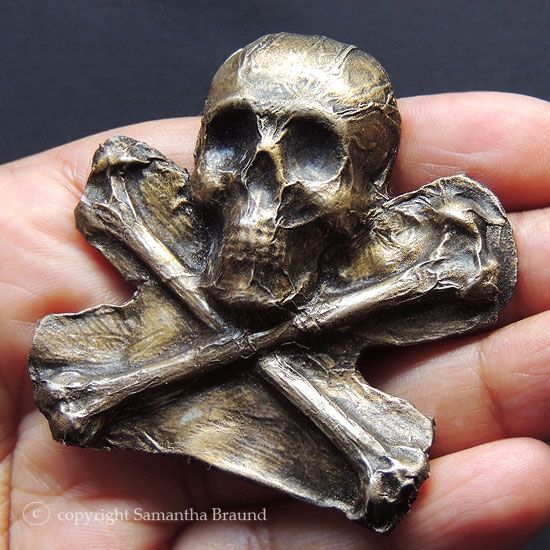 I even attempted to alter a very shiny polymer flower I had made in 2009. I used the same techniques as above and transformed it into an antiqued gilded floral ornament ready for use!!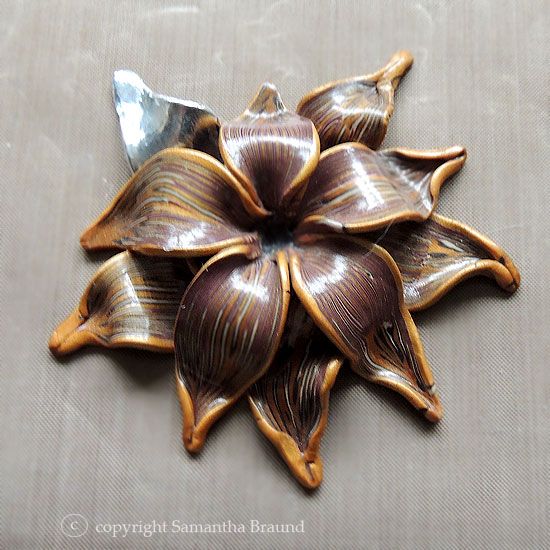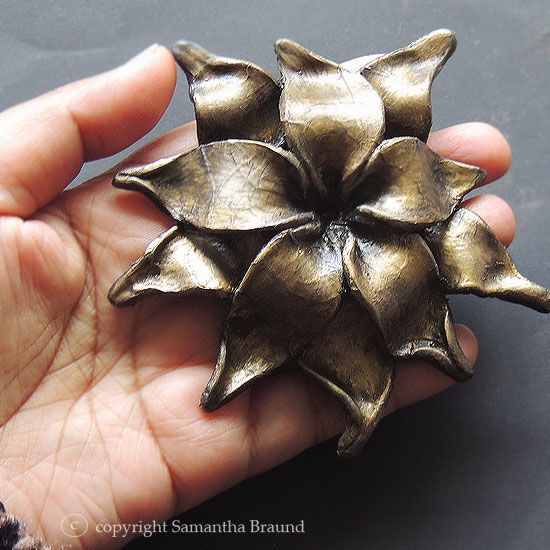 All in all, I enjoyed playing with all my metals , both faux and real !! Hope you like the pics :)
Samantha Braund