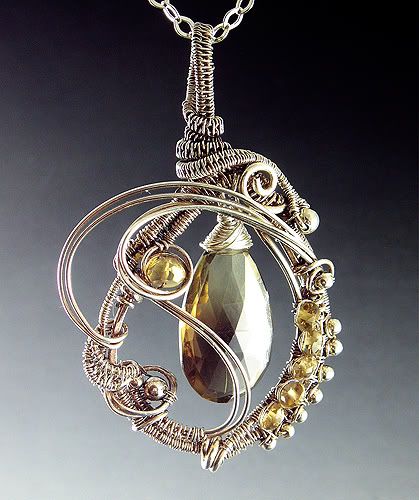 I have been making so many pieces lately, all wire sculpted jewellery too, that today my hands are swollen and achy, which has never happened before!
This enforced rest day has been quite nice actually.Of course, it has hit me that I'm yet to actually put any items in the Etsy shop...I'd actually forgotten! I'm making items to sell offline and put it out of my mind
So this week I will start to put things in the shop LOL. I will be including my Greek Goddess Collection (the picture is of Athena), and the Gemstone Circles made so far, as well as the Mermaid Amulets.
I think I'll list them, on Etsy a few at a time though, as everyone tends to advise