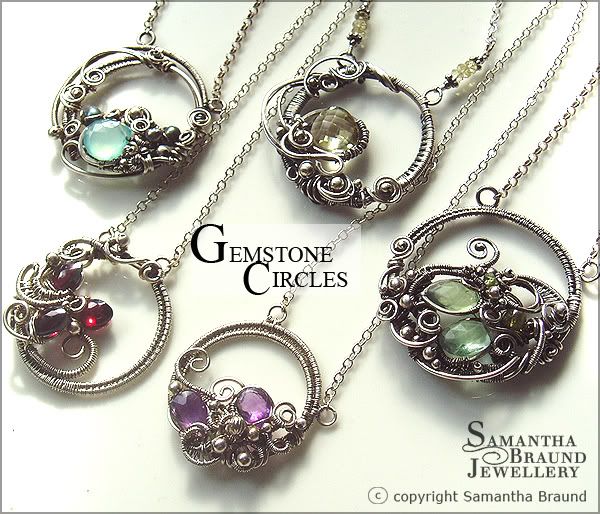 I have sold one of my beloved Gemstone circle necklaces. The green Amethyst, Flourite and Peridot one.
I should be ecstatic, its one of my higher end, expensive pieces, so from a cold commerce perspective this is good news. However, as a soppy artist who cherishes all their creations, I'll be so sad to let this piece go
The gemstone circles collection has grown a little, with two new additions, a Rhodolite Garnet necklace, with a clustered trio of marquise shaped briolettes, that resemble flower buds
The other new piece is an African Amethyst necklace, with two beautiful purple gemstones nestled amongst tendrils of sterling silver
I have actually made 8 new necklaces as well as these, and am adding bracelets to my stash too. I'm making a start on earrings as well.I'll just have to decide which pieces will live in the Etsy shop and which will come with me to sell offline . Decisions, Decisions!!
Enjoy the pictures...