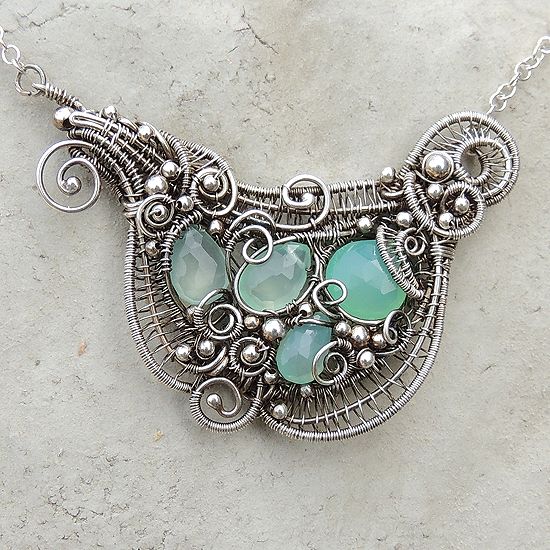 It has been a very productive period since I last posted. Firstly, I have actually posted new pieces of jewellery into the shop! I believe it has actually been about 16 months since I last put anything new in the shop at all. It's a wonder it has survived at ll to be honest lol. Fortunately the sales have not reflected my lack of involvment, and from now on, I will make more of an effort with regard to the shop
Secondly, I have made some new pieces, and I am very happy with them. The first is the Seafoam Necklace. This necklace is inspired by the original Hans Christian Anderson fable "The Little Mermaid". It is a hauntingly sad tale, (as opposed to the charming Disney version)
The Little Mermaid has been caught in a spell whereby if she doesn't claim the heart of her Prince she will dissolve into Seafoam.... her sisters make a deal with the Seawitch where if she kills the Prince she will be able to revert back into a Mermaid and live for a while....but even in her heartbroken state she saves the Prince and his new bride instead. As a reward for her selflessness she changes into an immortal air spirit and never dies....
I have always loved the Little Mermaid, and this melancholy story. Inspired by it I made a Seafoam necklace, depicting the crashing turbulent waves in sculpted Sterling Silver wire and beads, and the gentle notes of Seafoam is captured in the Aqua tones of the Chalcedony faceted gemstones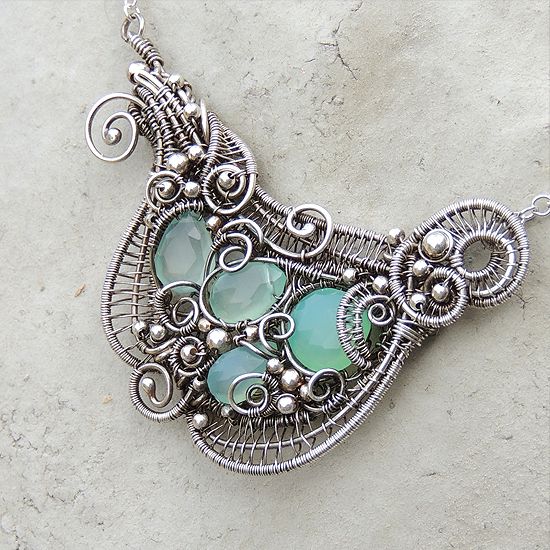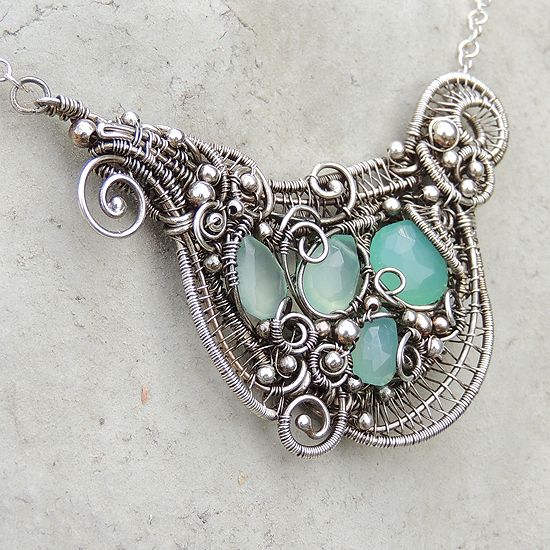 This is the other new piece, my Lemon Quartz Dreamcatcher Necklace, that I complete yesterday.The legends behind Dreamcatchers are bourne from Native American Culture, they are traditionally circular hoops containing a woven web, and adorned in feathers, to hang above the bed of the person to be protected. The Dreamcatcher is meant to dispel nightmares and bad dreams, catching them in the web, only allowing beautiful thoughts and dreams to pass through
Inspired by these legends, I loved the idea of creating a protective Dreamcatcher style amulet to be worn that could bring peace and dispel the bad dreams, like a good luck charm. This necklace is a woven myriad of circles encircling a beautiful luminescent AAA Lemon Quartz faceted gemstone at the centre
Both of these pices are in the shop now, along with 5 other new pieces, including the Necronomicon (HR Giger) inspired necklace, I had blogged about before. Anyway, I hope you like the new work and the new work ethic lol - it will be fun trying to fit all this in with the uni course but life is more fun when there is a positive challenge in front of you isn't it?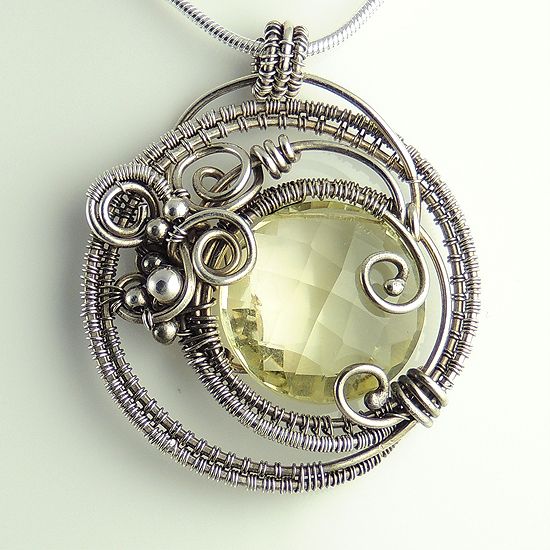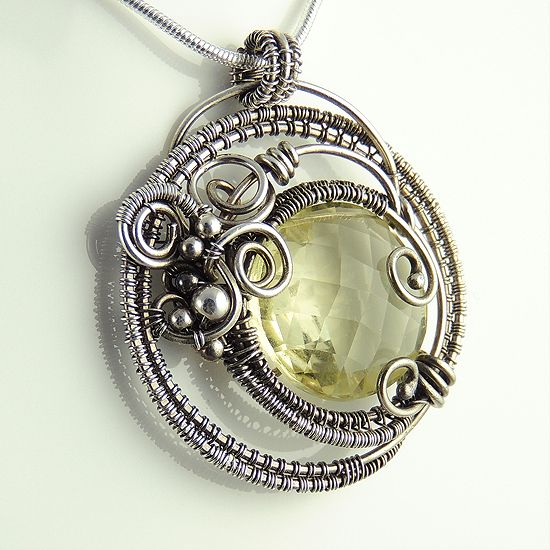 Thanks for looking ...
Samantha Braund