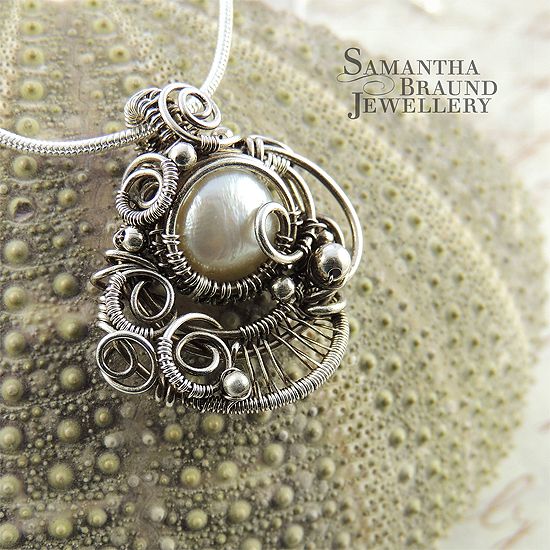 I have been continuing to have a very productive time of late, even extending throughout and beyond my birthday. The latest collection , seen above and below is my Bridal Coral Drop necklaces collection. I have been trying forever it seems to come up with a design, for discrete pearl necklaces, based on the way I create my Siren Rings. It all came about as a result of a customer telling me that she loves to wear my rings as a necklace, which in turn made me think of how I fashion them, and how they could be converted into pendants. The final result is this collection, and I am pleased to say that they turned out wonderfully (I hope you agree). They also have a touch of Bridal wear about them, it's possibly the pearls doing that.
The complete set to date is pictured below. I even made a note of my process (something I never do usually lol), and so I am actually able to reproduce similar looking pieces as neccessary, making this collection commissionable! Freeform wirewrapping is far from an exact science, but the discipline of the Art course has helped me calm down and analyze as I go along. I don't think it's a coincidence that since I finished this academic term, I have been able to focus and create more effectively than ever before....long may it continue! Of course it helps cutting out negative influences from my life too...
I have even found the time and energy to get a bit more experimental with my jewellery photography. The frustration is that photography for the online shop doesn't always tally with how I want to photograph my pieces. I have posted some examples here to demonstrate what I mean.... the latest Coral Drops, really spoke of the sea and prettiness, and I got my shells and took shots of how they made me feel, but they are probably too busy and not high contrast enough for those infernal little thumbnails that exist on the shop. I could have gone ahead and put them in, but I caved and used a high contrast image for the first outwardly visible photo, and used my favourite Sea Urchin ones for other views.... very annoying lol . I can see me continuing to tinker and play around with these images in the shop anyway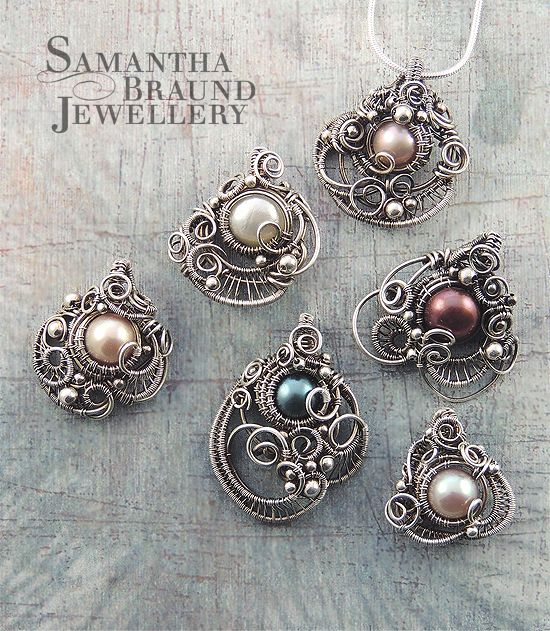 Anyway, this is another of my new creations, another Mermaid Amulet, containing a cloudy Yellow Aquamarine Gemstone. Whenever I present these different colour Aquamarine gemstones there is always some confusion, as it is most commonly associated with the colour Blue, however, Aquamarine gemstones are part of the Beryllium family of minerals, and come in a variety of colours, including whites, greens, yellows and the popular blue. I chose this cloudy yellow gemstone for this Amulet
Again I messed around with the photography and personally preferred the more natural looking photo of the the Amulet on the stone - but ended up plumbing for the bright white background for the shop....what do you think? I am still unsure lol. I think I keep making more work for myself lol
Mermaid Amulet on white background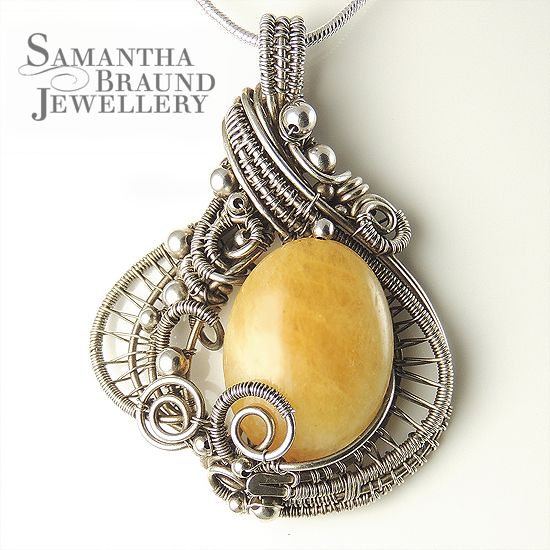 Mermaid Amulet on Stone background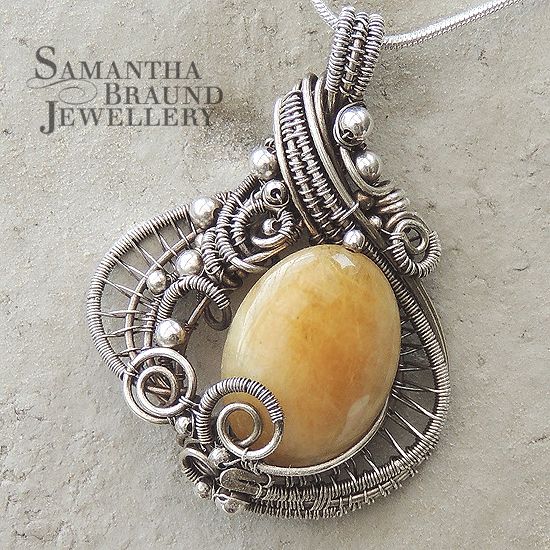 And finally this Fine silver and White freshwater pearl piece sold last week! I am thrilled (of course) especially as I know it went to a good home. The feedback I had when the customer recieved it was nothing short of amazing and incredibly touching...my hands were aching from making all six of those necklaces back to back, and those words made everything feel worthwhile
Thanks for looking ...
Samantha Braund