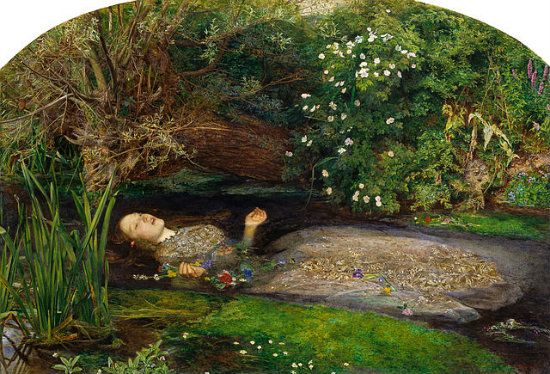 I thought I'd document how I've gone about producing work following the method of Primary research gathering, then developments from the primary research, to media experiemntations and ultimately to final pieces of work. It's more for myself tbh, to serve as a kind of diary entry. I do have a formal reflective journal that I fill in for the course too, but I thought it'd be fun to document it here too
Primary research - following a trip to the Tate in London, I came across Sir John Everett Millais's Pre Raphaelite masterpiece Ophelia. It is world famous, and had been a favourite of mine, seen in the form of posters on uni students walls....but this was the first time I got to see it in person. It is breathtaking....
There were many reasons I was drawn to it, the theme of Ophelia's descent into madness as described in Shakespeare's Hamlet for one, then the painting itself is a real draw - the dreamy feel, the luminescence and realism of the drowning figure, and the detailed fauna framing the scene. The other thing that struck me was the effect of the ornate dress part submerged in water - the textures were so rich and evocative, and the tinges of gold, silver and pearly blues were of particular interest to me
Media Experimentations and Developments - I became just a little absorbed with the idea of trying to emulate the effect of the layers of clothing submerged under water. I did washes of acrylic paint, combining it with thicker impasto layers, but this didn't have the effect I was after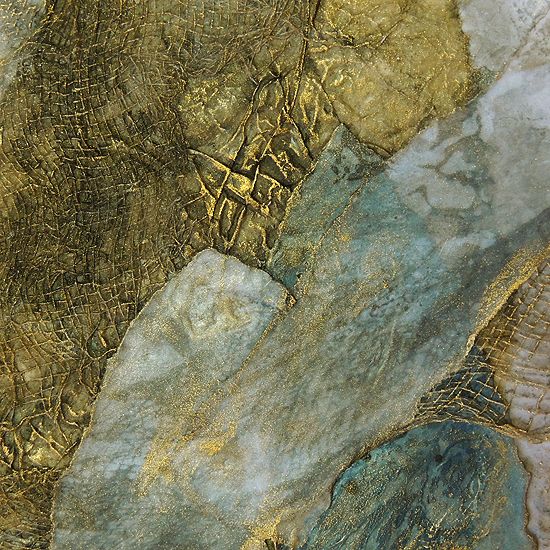 In the end after trial and error I started experimenting with layers of different types of papers and melting wax to create the translucence I was after. I combined this with fibres of cloth, and random splodges of metallic pigment - finally I ended up with many sample of waxed layered papers, which were thick, strong and reasonably pliant
The first development I wanted to do was to use these collaged waxed papers to create dresses for dancing figures as seen below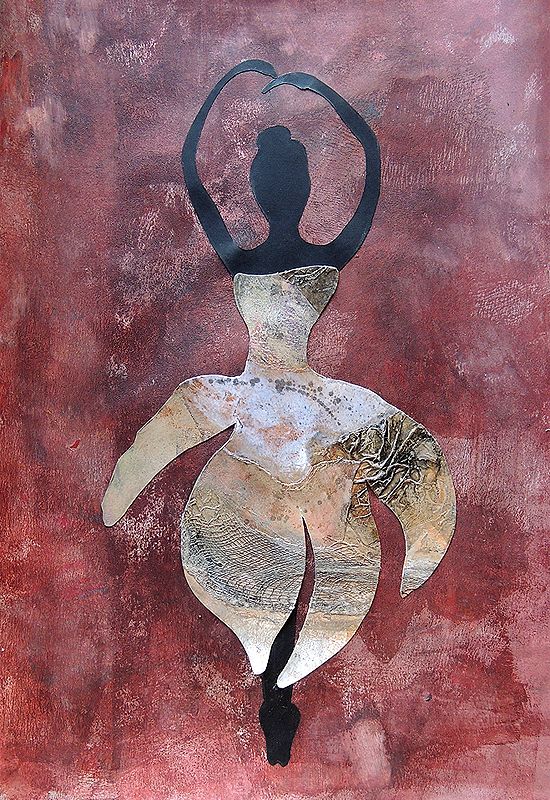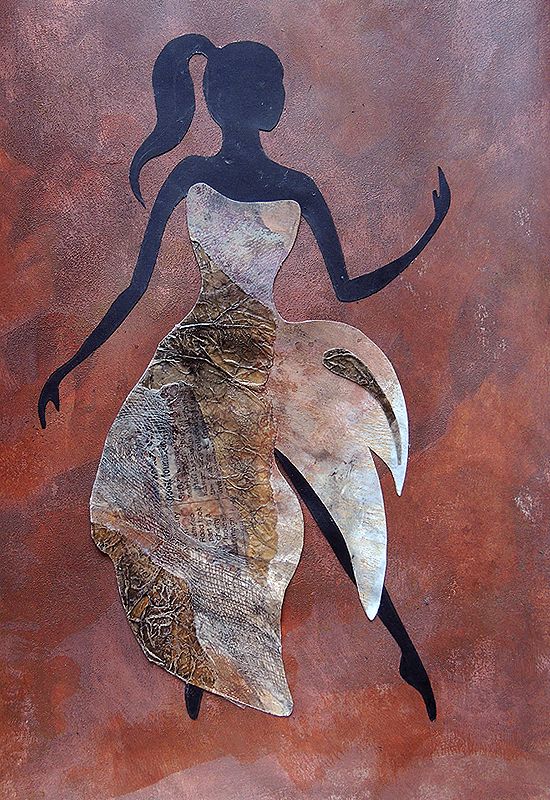 I really loved the effect, and had fun experimenting with acrylic paint effects and indian ink to create the backgrounds too. As mentioned while making these waxed papers, I found them to be surprisingly strong, and pliant, so I thought I would test this out, by using wire to "sew" them onto wire frames. I started stitching a circle of waxed paper to a frame, and once this was complete I found I was able to twist and form the wire frame - the waxed paper stayed intact and even moved with the wire....this lead to the idea of making multiples of these stitiched waxed paper frames, and configuring them together into a 3D abstract form, as seen below...
(a close up of the papers and wire weaving)
I have no real idea, at this stage, what I am going to do with these 3D "things", but it has been an interesting journey so far, from Ophelia to these mini discoveries... I have enjoyed each stage including the failed experimentations, and am trying to keep an open mind with regard to the direction I'll be going down next
Samantha Braund