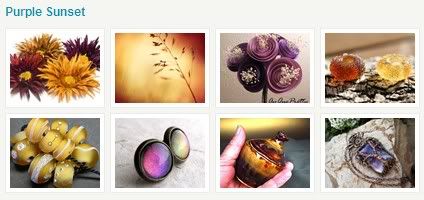 I've made a pretty Treasury based on the theme of a late Autumnal sunset, with golden and purples hues.Click the preview pic above for the full view
Making treasuries cheers me up, and I am feeling blue, having has flu for the past week and with so much work to do. I was just about to launch into my Lichen/Coral inspired piece, when illness stopped me in my tracks.
So I am to start again today with sketches to ease me in, then I'll try to actually make this piece, which is driving me mad at the mo.
Wish me luck
Samantha