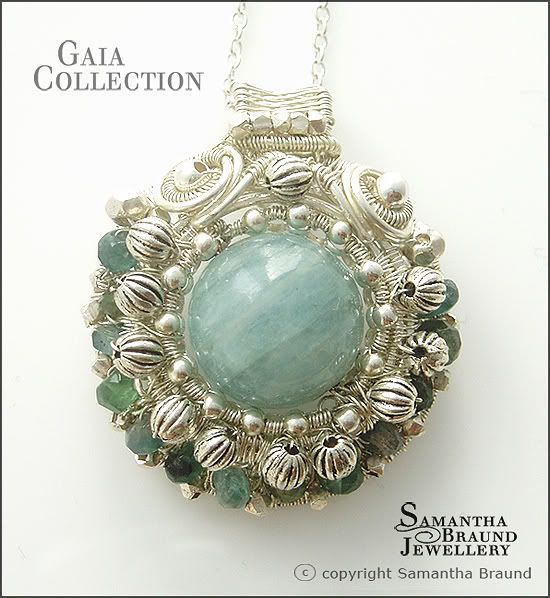 -------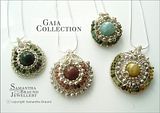 The Gaia Necklace Collection

The Gaia Hypothesis
"The Earth System behaves as a single, self-regulating system with physical, chemical, biological, and human components"
I loved the idea that the Earth itself is a self regulating complex organism in its own right, and that all the elements natural and human are linked. Gaia, of course, is the Ancient Greek Goddess Mother Earth
This collection is inspired by this idea. I used a central gemstone to represent the planet, and have handwoven, beautiful Tourmaline rondelles around the "planets" to represent the elements and the biosphere.
The central gemstones, are a blue and a yellow cloudy Aquamarine gemstones, and two Indian Jasper gemstones, one a deep green, the other a pinky/reddy brown
I hope you enjoy the pictures