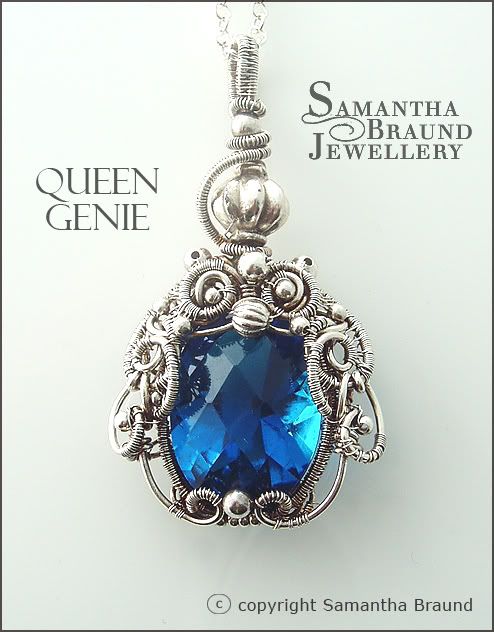 Contemporary Sculpted Genie Bottles - The spirit of the genie is captured within the gemstones. The pendants are sculpted in sterling silver, and contain various large AAA quality cubic zirconia gemstones
The Genie In A Bottle Collection, is a collection that has been a longtime in the making for me.
I made my first prototype genie bottle in 2009 with silver plated wire,a nd not a lot of experience LOL. I am really proud of these Genies and will continue to make them for the shop, as an ongoing collection.
I am taking these six necklaces with me to London Jewellery Week.I will confirm where I'll be exactly, during that week, soon...
I've posted images of all six genies below. Enjoy all the pretty!!!