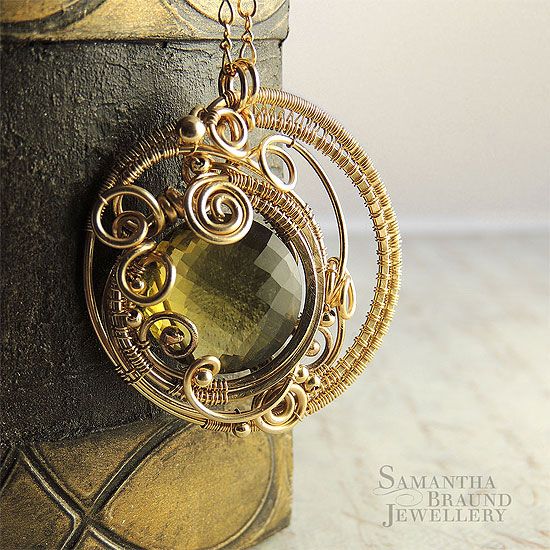 This is the latest Dreamcatcher Necklace which is
already in the shop
. I completed the piece yesterday and was so thrilled with it that I had to list it today. I am really enjoying getting to play with Goldfill wire (which is 14 karat gold) , and if ever there was a gemstone begging to be sculpted in gold, it's this one!
The gemstone itself is a very rare quartz, it is my understanding that you have Lemon Quartz and Smokey Quartz which brown, and often coexist. Where they meet you can on the rare occasion get a range of beautiful greeny gold hues as a result of the merging of the colours. I have used Bicolour Lemon and Smokey and even have one in the shop right now (in
another showstopper piece
) which also does a similar thing, but usually you see distinct bands of Lemon and Brown, but not in this one...it is totally a homogenous stunning intense olive green. Nature is wondrous isn't it?
I've taken several shots and included a few extra props including Pete's distressed
Jade Gothic
book I made this January. Enjoy the photos :)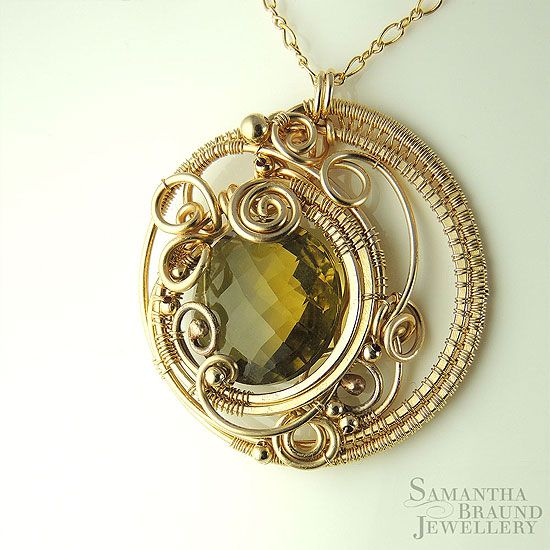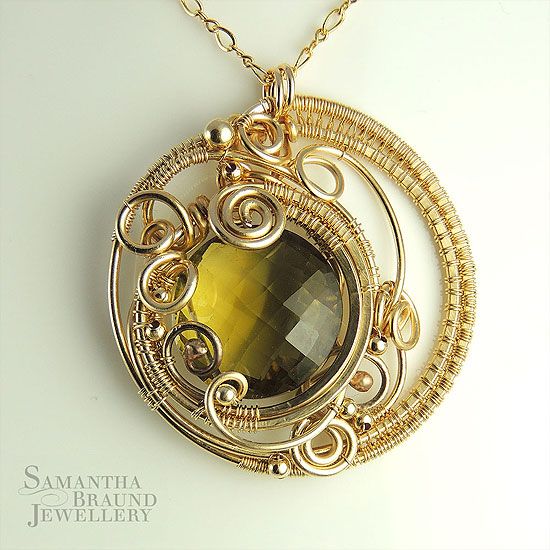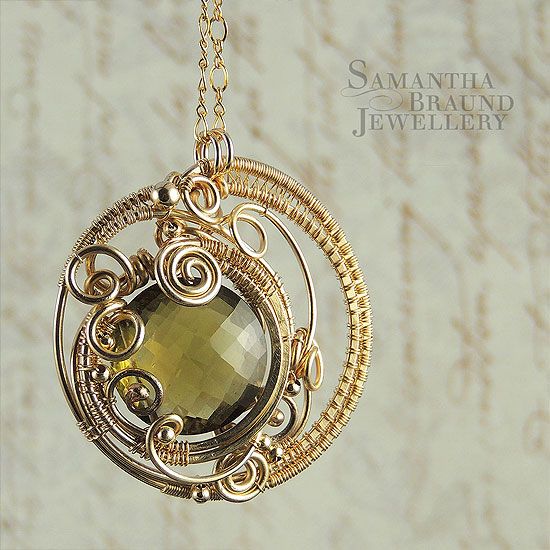 Thanks for stopping by
Samantha Braund