(Selena Necklace - inspired by Lunar cycles - contains a White beryllium Gemstone set in Sterling Silver)
I can't believe how long it has been since my last post! I have been very active both in the studio and online, yet I haven't blogged any updates. The short version, is that the last month has involved me getting back into my jewellery creating groove. I have made some sales (more on this later), and have been making new pieces at a fairly regular rate, and have even started to put effort into metal clay experimenting (hush hush lol)
I remember when I started out a few years ago now. I was bedbound with a chronic back problem and had left behind my professional job in Medicine. My outlet for dealing with everything was this jewellery making outlet. I never really thought I would be any good at it, and the things I made were promptly stuffed into boxes all around the house lol. My ambitions were to bring in just enough money to pay for my passion, and did not extend beyond that intially.
So much has changed since those days - but one of the most rewarding aspects of this kind of work is how my little fantasy creations are of such significance to others. Engagement rings, Commitment rings, Proposal gifts, Significant birthdays, Anniversaries and now a Bride will wear one of my Bridal Coral Drop Necklaces to walk down the aisle!! Being involved in these real life narratives has been incredibly fulfilling, and unexpected. As a Doctor I dealt with the darker side of things, and was immersed in the pyschosocial problems of my patients - can you imagine the contrast therefore of now being exposed only to the sunnier slices of peoples lives. It is the equivalent of getting a natural high, and is life affirming, even if on the surface what I do now is so frivolous compared to what I used to do....funny the way everything works out isn't it?
Anyway, enough introspection and onto the pretties.... the two pics below are the latest pieces to be sold, and the other photos are of new items that will be going into the shop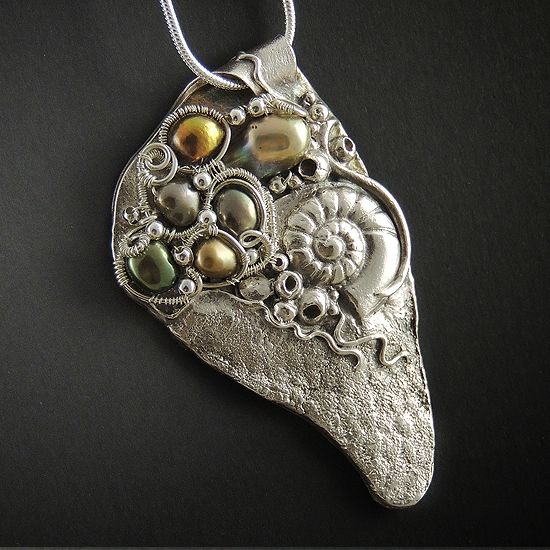 (Gold/Green Freshwater Pearls, Fine Silver, Sterling Silver Barnacle Cluster Necklace)
(Copper Red Freshwater Pearl, Sterling Silver - Bridal Coral Drop Necklace)
(Labradorite Gemstone and Sterling Silver SeaWitch Necklace)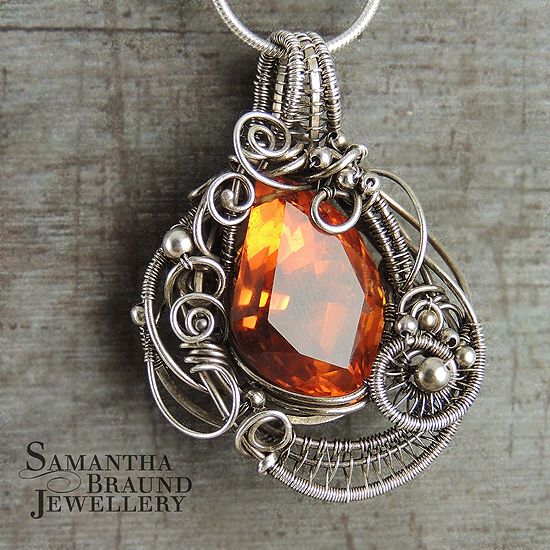 (Citrine Cubic Zirconia Gemstone and Sterling Silver - Fire and Ice Necklace)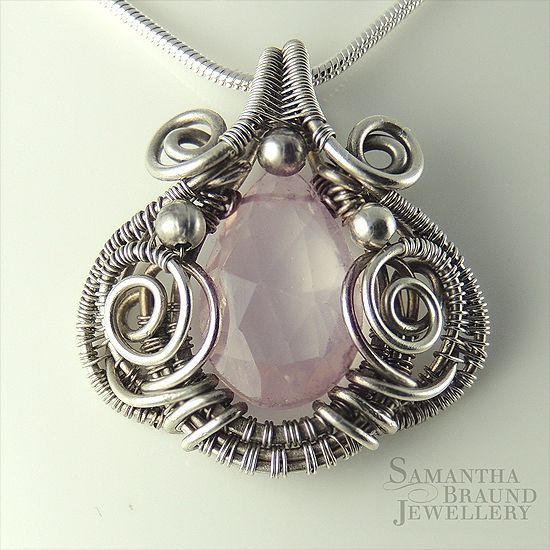 (Rose Quartz and Sterling Silver Necklace)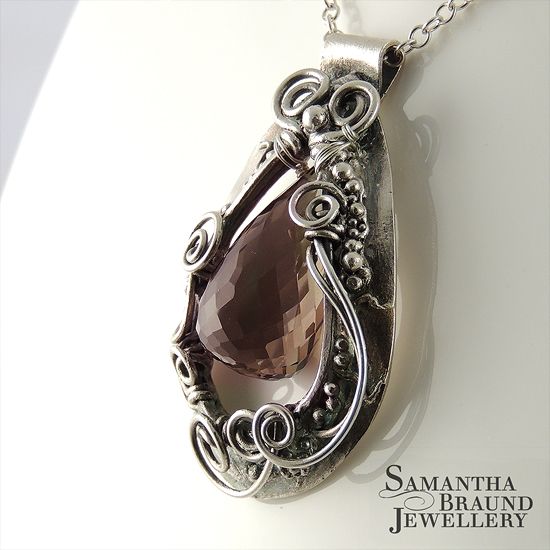 (Smokey Quartz Gemstone, Fine Silver, Sterling Silver Contessa Necklace)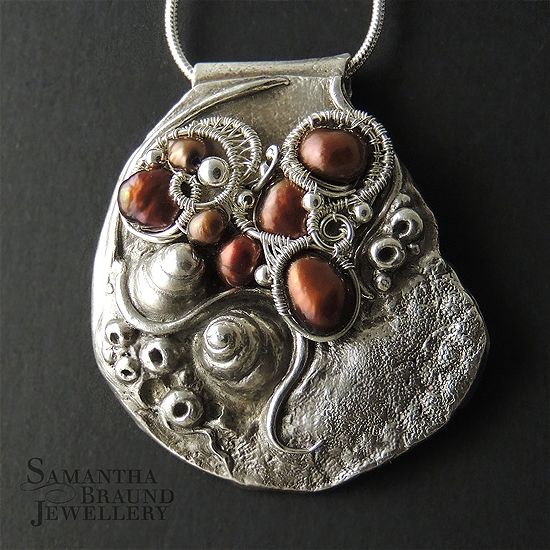 (Copper Red Freshwater Pearls, Fine Silver, Sterling Silver Barnacle Cluster Necklace)
As you can see I have been busy! The Seawitch Necklace is inspired by The Little Mermaid fable and is already in the shop, along with the Fire and Ice Necklace and Selena. The other should be going in this weekend. The rest of the weekend will be spent continuing with experimentations and working on a new piece. No real rest, but the sun will will be shining so thats a bonus :) Thanks for looking ...
Samantha Braund