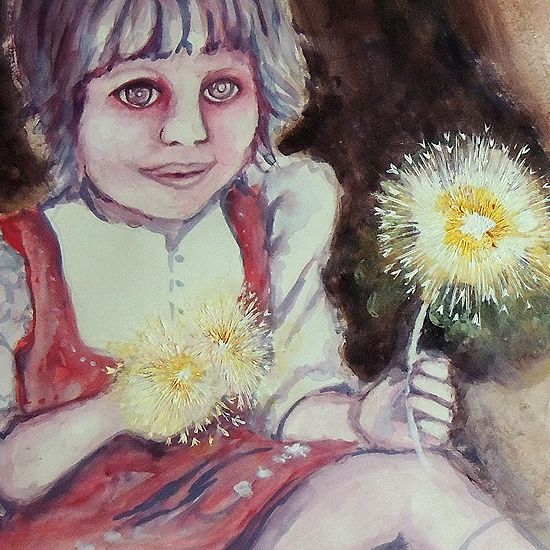 Crop of a portrait based on a photo of myself at the age of 3 yrs old
I know it has been ages since I've blogged here with an update. The truth is that the university course I am doing has been incredibly hectic, with an exam, then a 3 week intensive project and then another exam. I am now in the middle of a 5 week fine art project and have to draw, paint, and develop ideas into 3D work, as well as make use of workshops such as metal and ceramics...plus do contextual studies, all for another ruddy exam, which will be straight after xmas!
So, I have had next to little time to make jewellery or set up my extra shops...this will have to wait til the New Year now. I have been contacted about being featured in 2 magazines, one mermaid fantasy based publication (yay), and the other is a UK based jewellery making magazine - which is all very exciting.
Also I have to say that followers of my work on Facebook and so on have been especially kind and supportive. They have forgiven my lack of jewellery related updates and inspite of dedicating very little time to the shop, I made a fair few sales over the last few months. I am so grateful and humbled by this <3. Another two Mermaid Amulets will be flying off to a new owner by the end of tomorrow if all goes well....the shop is looking a little empty now, I think all the pieces will fit on one Etsy page after this purchase has gone through 0_o .The funny thing is I have at least a handful of pieces I could list on the shop, but I just don't seem to have enough hours in the day to do all the chores that need doing lol...another job for the new year I think
Anyway, all these images are taken from University coursework. I can honestly say I have been improving with every week that passes. There are examples of collograph printing, metalwork, illustrations and paintings galore in this bunch...I hope you like them
Neville Brody inspired digital art piece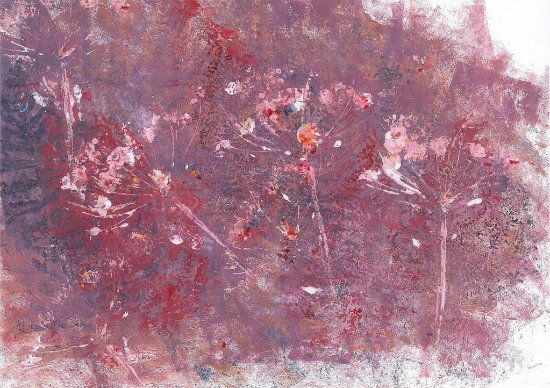 Collograph printing, using dried flower heads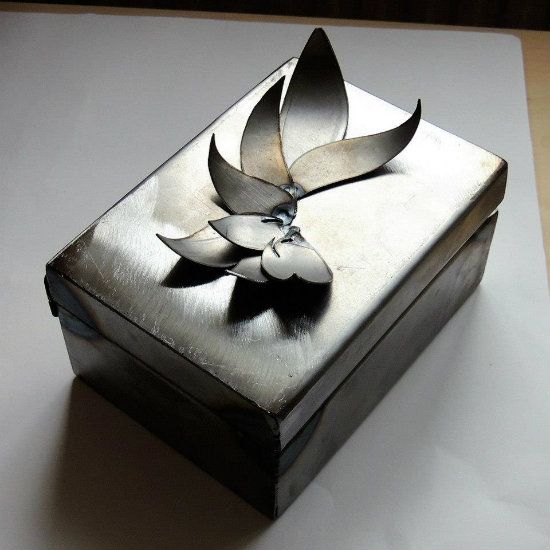 Anselm Kiefer inspired Memory box/coffin, welded in steel, with an unfurling angel's wing on the lid
Illustration and painting of animals from Twycross Zoo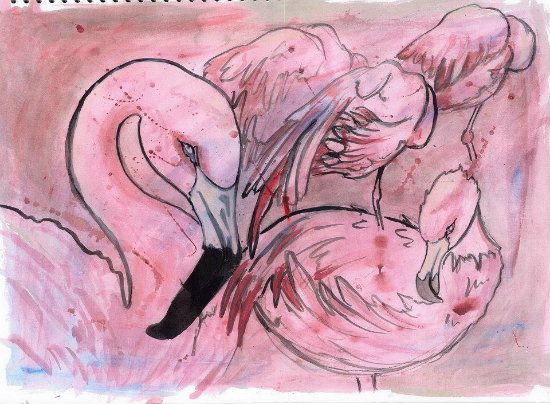 Gorgeous showgirl Flamingos at Twycross zoo
Samantha Braund