I had a rather significant birthday recently, and had to rush straight back from my brief getaway, and get to work on a couple of commission pieces. I have only just been able to stop for breath...
I thought I would share a few highlights from my Birthday Week in pictures...
The first picture is of a decorative plate of chocolate dipped Strawberries, left for us in my hotel room!!. They were gorgeous to look at, and tasted even better...
This is one of the true highlights of my trip to London, I went to see Wicked at the West End. I'd wanted to see the show for ages. I knew a few of the songs and loved them, and had watched clips on You Tube. I really didn't know what to expect though...it was wonderful and the leads were amazing. I laughed and cried . It was magical, no pun intended lol
The photo below is the the stage - a huge mechanical dragon hung over our heads, throughout the show. The canvas at the front, has a map of Oz and a shimmery Emerald City that glowed green in the centre
Anyway, onto the work ....I had a commission request to make one of my Siren Rings in Gold . This one was sculpted in Goldfill wire and contains a White freshwater pearl. I loved working with the Gold wire, it was so malleable and has such an alluring colour. I'll definitely be working with this wire again soon
I've posted multiple views of the ring below, my favourite phot actually is the one with the ring on the Cinnamon stick lol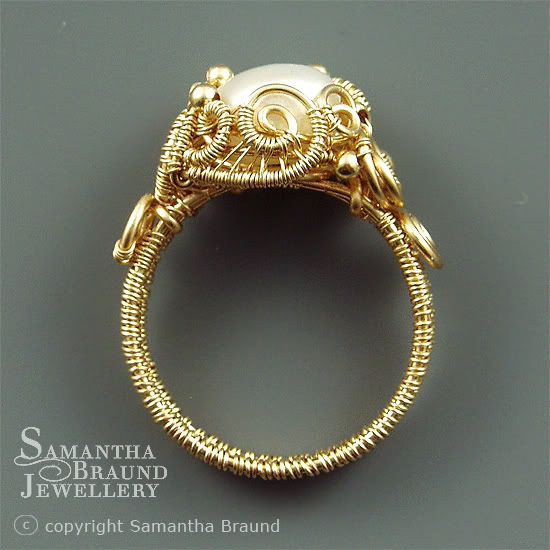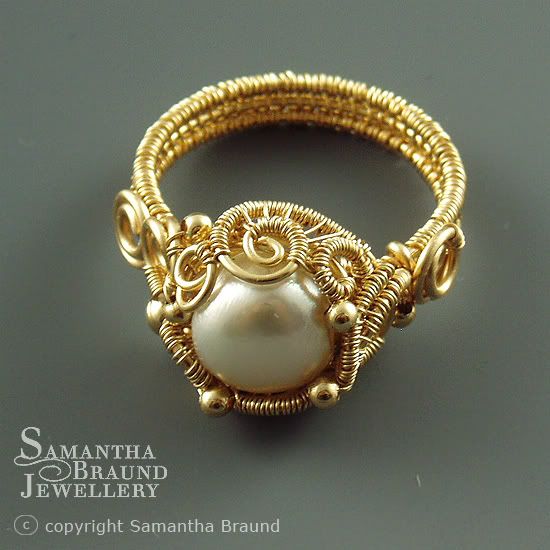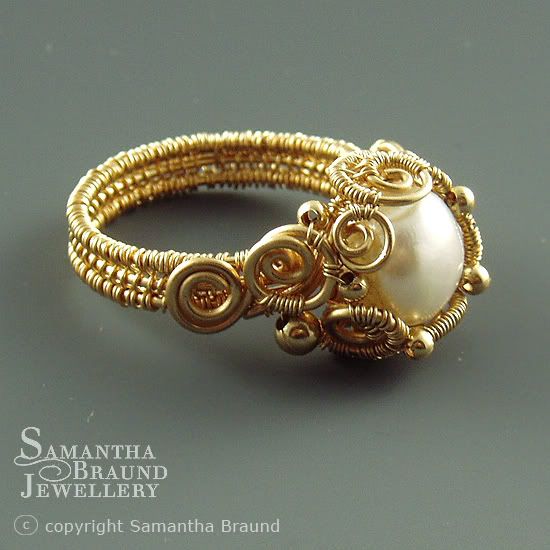 This ring is the second commission piece I had to complete this week. It's another from my Siren Ring Collection, a blue green Aquamarine gemstone sculpted in Sterling silver . I love how it turned out...enjoy the extra views of this piece below too. I even modelled the ring on my own little finger lol
So now that I am back and have finally cleared my decks of work pending, I find myself in the rare position of having free time to think, and experiment. I am also becoming obsessed with zentangles, have you tried them? they are dangerously addictive and do have a calming affect on the mind....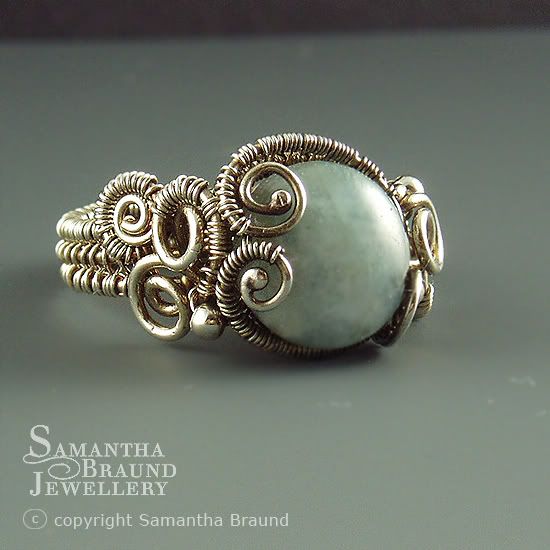 Samantha
Samantha Braund