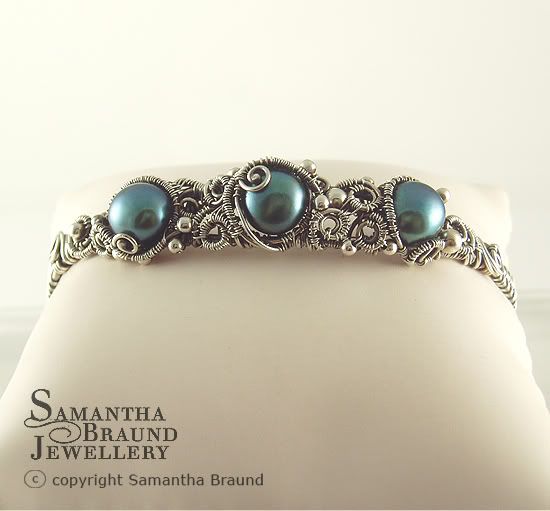 These are my latest additions to the Shipwreck Jewellery Collection. Siren Rings, which are ornately wire sculpted rings, perfect for a Mermaid. I make them in Aquamarine gemstones and Freshwater pearls to complement the Mermaid Amulets and the Pearl Barnacle Collections
Every one is organic and unique...
I also have made another of my Barnacle Pearl Cuffs, in Turquoise freshwater pearl and sterling silver. The weaving is inspired by the patterned calyces seen in hard corals. I hope you love them (I do !!)
I am finally off to do the show (linked in the last post), and am stopping off at a photographers on the way. The pitstop is to hopefully capture a good enough image to make the front cover of a magazine...but we will see what happens about that
I feel ready for the show and hopefully it will go well :)
Anyway, enjoy the pics and slideshow....