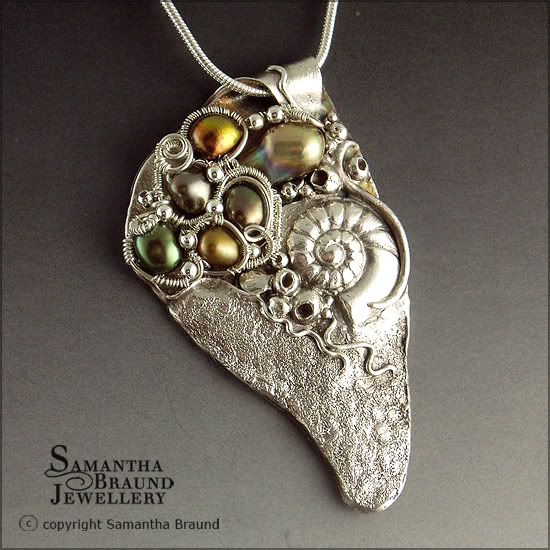 These necklaces are part of the Shipwrecked Jewellery Collection, based on the idea that gemstones and jewellery pieces are left on marooned shipwrecked vessels beneath the sea
These pieces lost in time, accumulate barnacles and other marine life, creating part living organic wearable sculptures
The Barnacle cluster collection is very much inspired by the theme, and each necklace contains clusters of freshwater pearls handwoven in sterling silver, nestled amongst fine silver barnacles and shells
I am taking this collection with me to the
Desire Fair
I'm doing at the end of the week. It will be one of ten collections I'll be exhibiting there...no wonder my hands are so tired
I've spent the whole day with the hubby arranging the layout of pieces and props, for the show. It was exhausting, and fun at the same time. I still have a few items to make unbelieveably, and have almost run out of time.
Anyway here are the photos of the rest of the collection...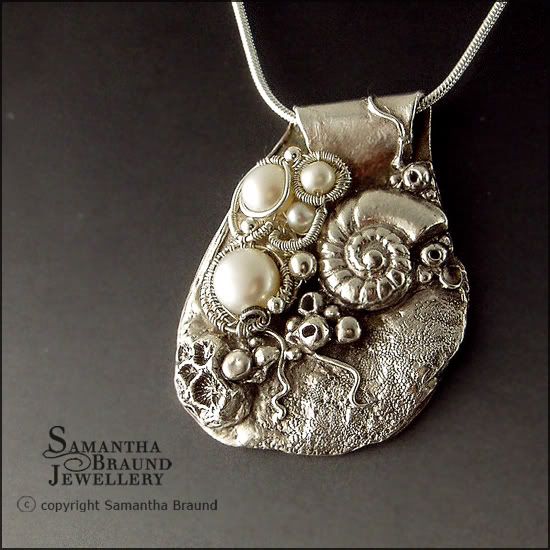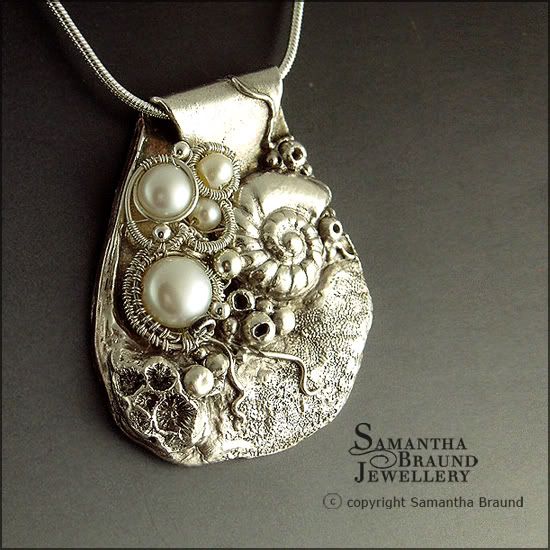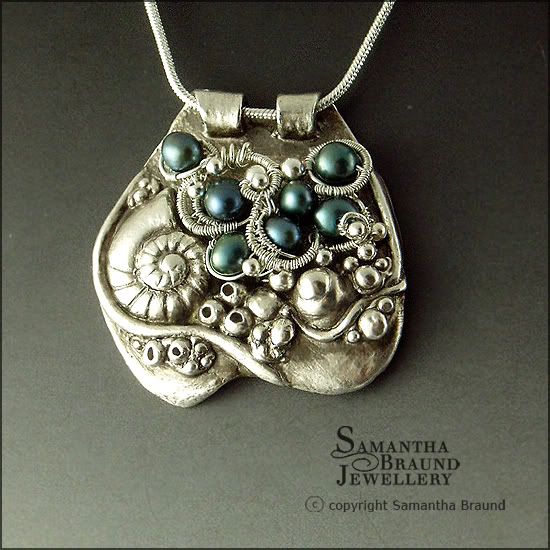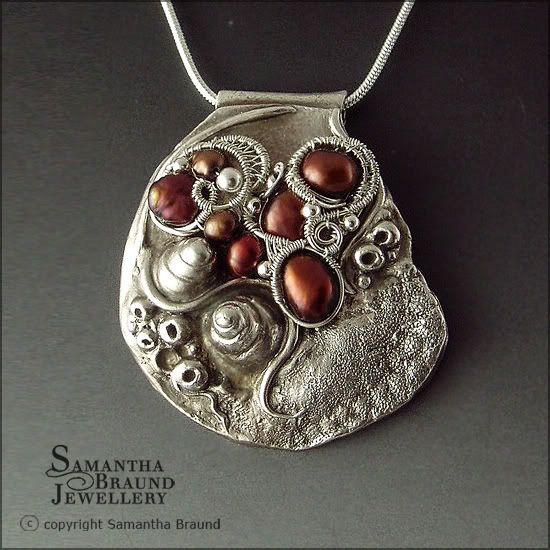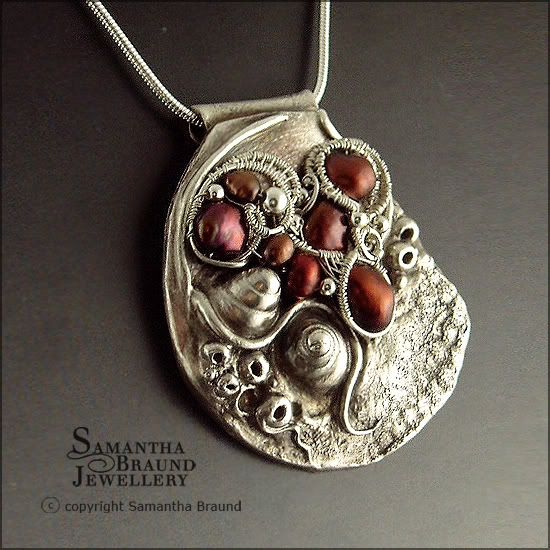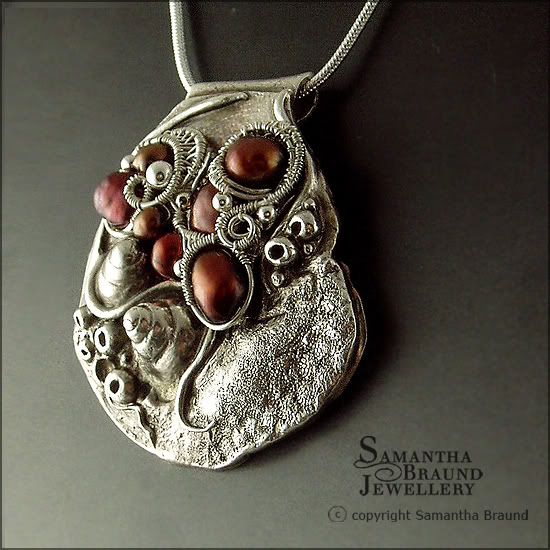 Hope you enjoyed the pics!!
Samantha Braund xx