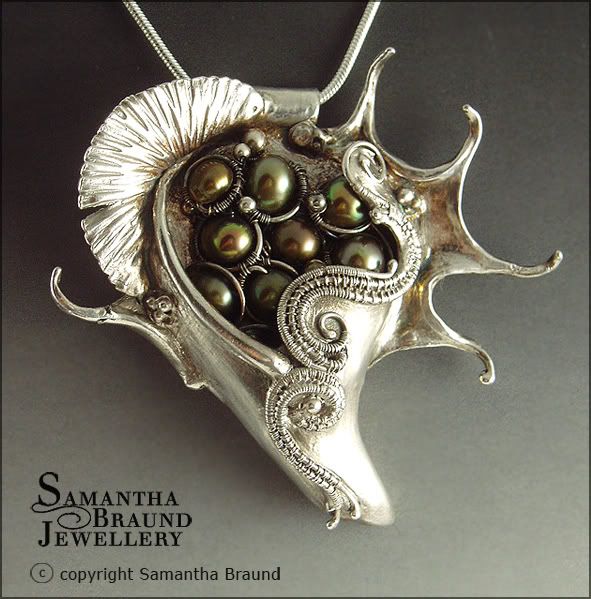 This necklace is sculpted to resemble a spider conch shell. I grew up within a household with these shells scattered about all over the place, they are very common to Mauritius.
This will be part of a new collection I'll be doing for a show later in the year. I wanted to create a seashell with a focal decorative wire sculpted element at its centre (see the sketch). The wire weaving resembles patterns seen in the calcified calyces of hard coral, which I love. I bought 3 pieces of coral for my studio table this week, I'm besotted with them...it's fortified my new obsession lol.
A cluster of olivey green/ gold freshwater pearls sit inside the shell to complete the piece. I'll make more of these types of sculptures and vary different elements, but I think I'll stick to the pearls for this collection, although I'll change the colours for each one.
I'm really excited about this new direction I'm going in at the mo...in fact I can't wait to start the next one (I'll have try to ignore the rising cost of metal clay)