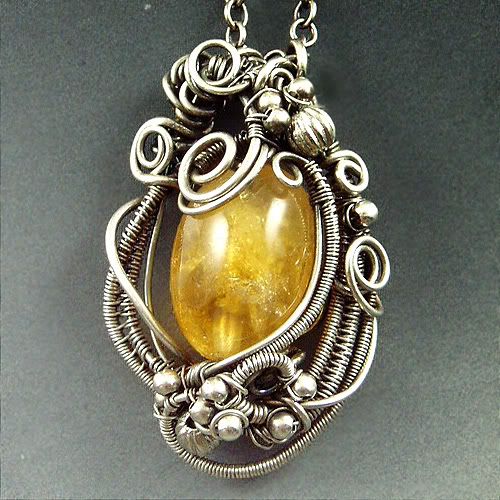 In keeping with my Mermaid inspired jewellery theme, I couldn't resist drawing from Hans Christian Anderson's "The Little Mermaid", for inspiration
The idea behind this piece, is that the Mermaid's voice has been trapped within this amulet, of sparkling Citrine, giving the necklace bearer her beautiful voice.
The Citrine Nugget is full of texture, and golden shades, that appear to suspended within a whirling vortex. The gemstone is sculpted in antiqued sterling silver
Hope you like it!!