This is one of my latest pieces, from the Mermaid Amulet Series.
The gemstone is a cloudy sky blue Aquamarine nugget.I really love this necklace, it's another of my personal favourites
I've been photographing my work for a while now, and never feel completely satisfied with the results. Selling online draws even more pressure into the equation, given that the photography is key
So I have been taking a bit of time to practice with different backgrounds, and lighting angles etc. I want to get hold of some more natural materials too, and have a play with those.
Anyway here are a few photos of this piece... with a few little lighting touches that are new for me :)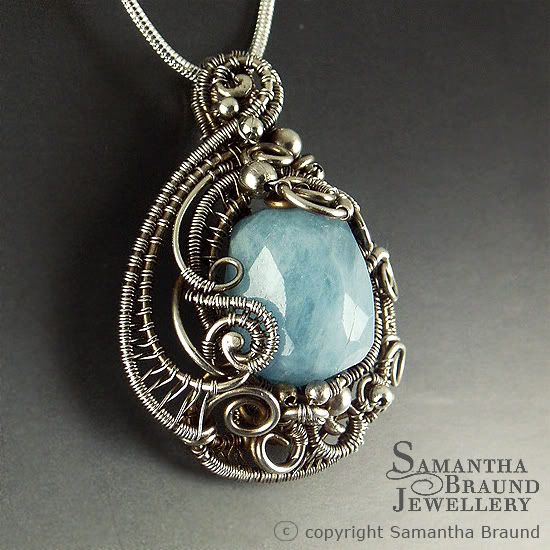 Hope you like them :))