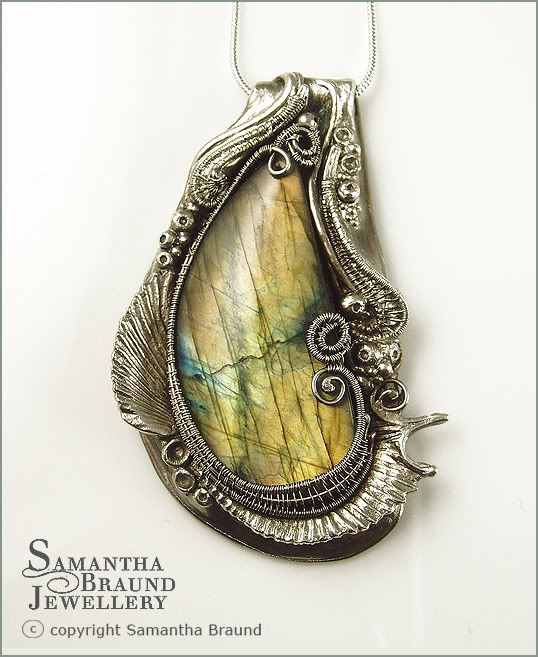 It's been so long since I've actually posted any new jewellery here. So this post will more than make up for it with 9 pictures of ...wait for it...the same necklace lol. I thought I'd give you fair warning, but I am in the mood for a bit of self indulgence today
The piece in question is the latest in my Coral Reef Necklace series, which are Mermaid Amulet necklaces, inspired by rock pools and coral reefs. The Labradorite gemstones, are so mystical, in the way that they flash different colours, when viewed from every angle, and these flashes are emitted from varying layers within the gemstone. They reminded me of rock pools of water, sitting within the coral landscape.
This gemstone is huge!! and sculpting around it, and setting it drew blood, sweat and tears this week. All this effort is in aid of the jewellery show I'll be exhibiting at in 6 weeks time
Anyway, I finished it, and woke up to a day when Steve Job died, and Sir Mervyn King (Bank of England)declared that this is the worst financial crisis E V E R ...bleakest of bleak days. Hence the need for over indulgence, so without further ado, here are all the pics. Enjoy!!!